"Trimsalon" Hotdog
Door de rookworst te grillen krijgt de "hotdog" nog meer karakter.
Natuurlijk kan dit recept ook gemaakt worden zonder deze te grillen.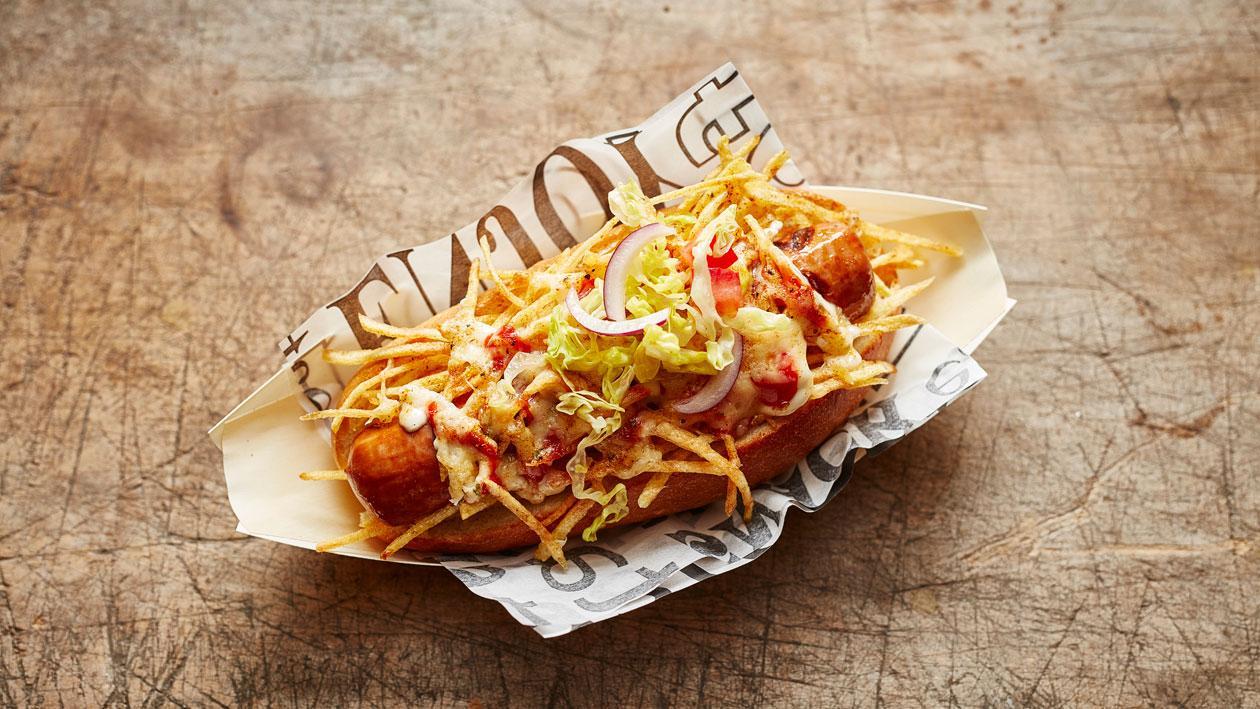 Ingrediënten
Hotdog
Opmaak
stro aardappel, gefrituurd

300 g

jonge kaas, geraspt

200 g

icebergsla, tomaat en rode ui

100 g
Bereiding
Hotdog

Verwarm de rookworsten in de verpakking. Haal de rookworsten uit de verpakking en smeer ze in met wat olie. Grill de rookworsten op de grill of bakplaat.

Opmaak

Snijd de broodjes vanaf de bovenkant in. Leg daarop de gegrilde rookworst en de stroaardappels. Verdeel de ketchup, knoflook mayonaise en daarop kaas en de shoarmakruiden. Gratineer de hotdog in de oven of onder de salamander. Maak de hotdog af met de gemengde salade.