Mille feuille van aardappel
Dit recept is het resultaat van een unieke samenwerking met chefs. De recepten zijn gebundeld onder de naam M.E.P. oftewel "Mise en Place". Recepten door chefs voor chefs.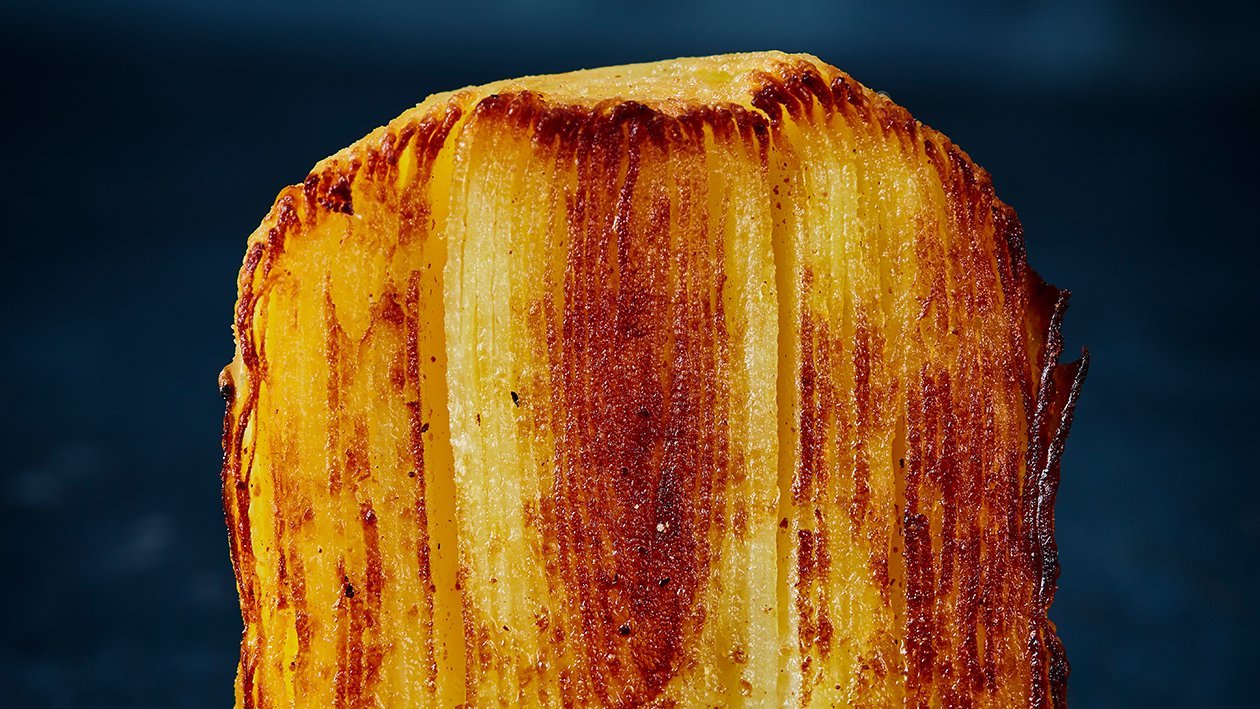 Ingrediënten
Aardappel
aardappels, grote vastkokende

5 st

roomboter, geklaard

500 g
Bereiding
Aardappel

Schil de aardappels en snijd ze in lange plakken op een Japanse mandoline of brede dunschiller. Rol de aardappelplakken strak op en bind ze op met een stukjes slagerstouw. Verwarm de roomboter in een steelpan met de gekneusde knoflook en zout en peper. Gaar de aardappels in de roomboter gedurende 20 a 30 minuten tot ze gaar zijn. (passeer de boter bewaar deze voor een volgende sessie) Laat de aardappels afkoelen voor ze gehalveerd worden en bak ze krokant in de pan of onder een salamander.