Jus van gerookte ui
Dit recept is het resultaat van een unieke samenwerking met chefs. De recepten zijn gebundeld onder de naam M.E.P. oftewel "Mise en Place". Recepten door chefs voor chefs.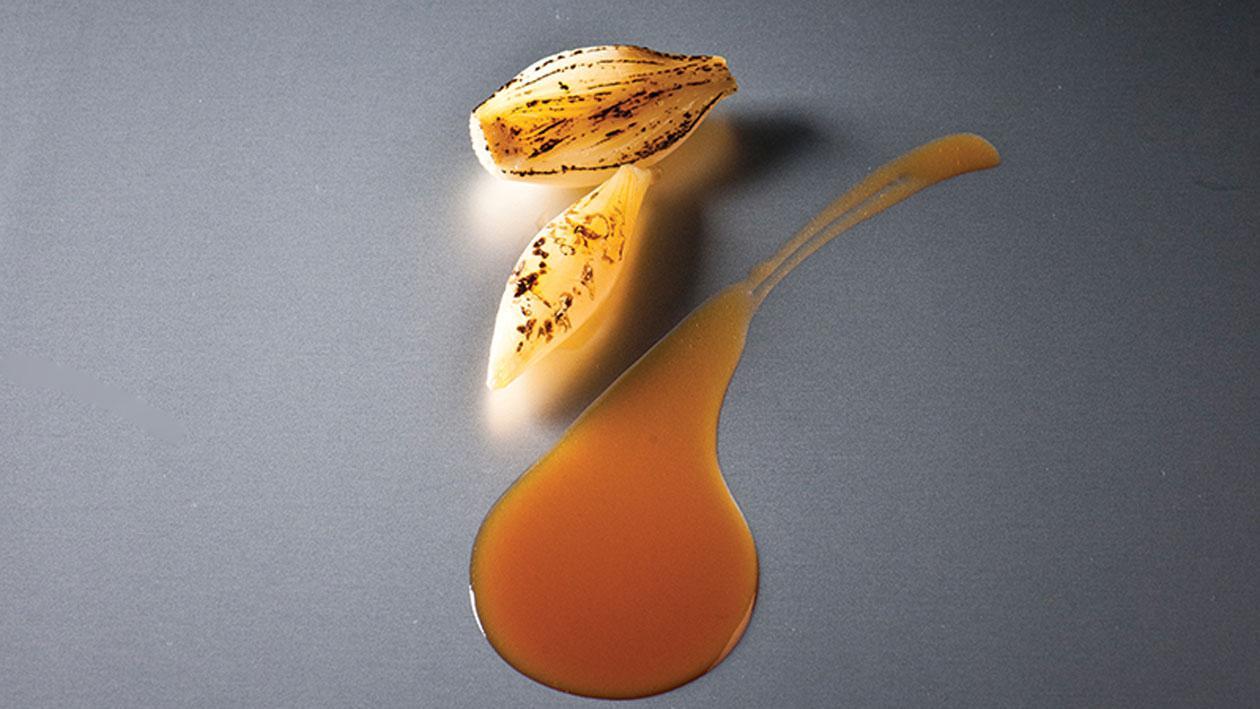 Ingrediënten
Jus
parures van champignons

200 g
Bereiding
Jus

Bak de uien en knoflook bruin in boter. Rook ze twee uur in een koude rookoven. Bak de champignons in boter. Voeg de tijm toe. Blus af met cognac en Madeira. Voeg de kalfsfond toe. Doe de gerookte uien erbij en laat intrekken. Passeer en reduceer de saus. Serveertip: Serveer deze saus bijvoorbeeld bij rundvlees (entrecote), ree of haas. Of vervang de kalfsfond en alcoholische dranken door gevogeltefond of blanke fond en glaceer hiermee de groenten.