Hoe zorg je ervoor dat je met een efficiënte terraskaart grotere marges kunt maken? En hoe serveer je je borrelplank uit op een hygiënische manier? SVH Meesterkok en Culinair Adviseur bij Unilever Food Solutions Edwin van Gent zet de belangrijkste zaken voor je op een rij. 



Geen verspilling
We willen slim inkopen en daardoor weinig verspillen. Heb je nog soep over van de lunch? Serveer deze dan in kleine kopjes of glaasjes op de borrelplank. Een smakelijke variatie op de borrelplank voor de gast en voor jou geen voedselverspilling. 

Benieuwd naar gerechten waar je niets voor hoeft te verspillen?
Een borrelplank is een goed alternatief om met
overgebleven producten
nog iets moois te maken. Serveer bijvoorbeeld een '
verrassingsplank van de chef
', met een verassende variatie aan hapjes.
Speel creatief in op aanbiedingen en seizoensproducten
om de planken op te vullen.  
Zie hier meer inspiratie voor borrelplanken:

Bovendien kun je ook combinaties van gerechten aanbieden, wat ook een goede manier is om voedselverspilling tegen te gaan. Denk bijvoorbeeld aan een Aziatische combo van een Aziatische bouillon met een aantal sushi gerechtjes. Of een Spaanse combinatie van een Spaanse tomatensoep met diverse tapas. Leuk voor bij de borrel of als lunchgerecht.  
 

Zorg ervoor dat je het in de keuken zo makkelijk mogelijk maakt voor jou en je team. Minder handelingen in de keuken betekent meer snelheid en daarnaast meer overzicht om hygiënisch te kunnen werken. Basisproducten als bouillons, fonds en mayonaise zijn daarvoor ideale oplossingen. Zo creëer je minder handelingen en heb je sneller heerlijke gerechten op tafel staan. 
 
Neem je een van de borrelplanken over op je kaart? Dan is het goed om na te denken hoe je dit zo hygiënisch mogelijk kunt doen. Serveer bijvoorbeeld planken voor maximaal twee personen om zo de anderhalve meter te kunnen waarborgen. Bied daarnaast voor elke gast een apart bakje met dip of saus aan. 

Ga ook na hoe je zo praktisch en hygiënisch mogelijk tafels kunt indekken en je menukaarten kan laten zien. Denk bijvoorbeeld aan een trolley met het bestek, servies en de menukaart. Zodra je gasten de tafel verlaten, zorg er dan voor dat je alles grondig reinigt: desinfecteer van de stoelen tot de kaart. Doe er alles aan om ook aan je gasten te laten zien dat je je aan de maatregelen houdt.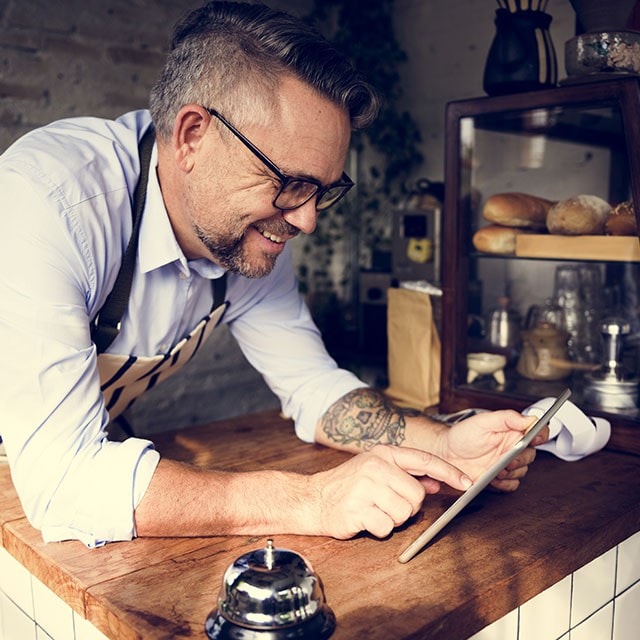 Blijf vooral in deze uitdagende tijden op de hoogte van de laatste tips & tricks. Ontvang automatisch verrassende receptinspiratie, trends en praktische tips, de nieuwste producten én unieke acties!
Inschrijven