Bloemkool broccoli soep gorgonzola en amandelen - Unox
Wij vroegen chefs wereldwijd naar hun favoriete soeprecepturen en -ervaringen. Ontdek samen met ons 's werelds bijzonderste soepen.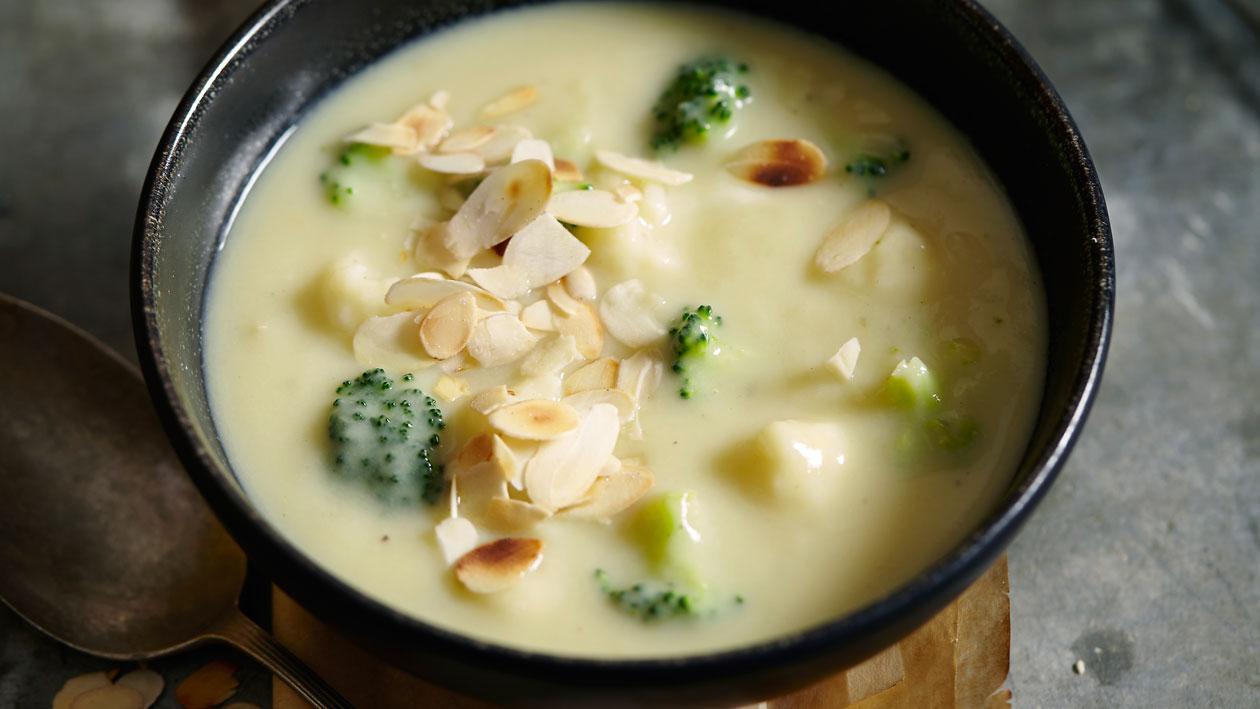 Ingrediënten
soep
Garnituur
geschaafde amandelen, geroosterd of gebruineerd

50 g
Bereiding
soep

Verwarm de soep in gesloten verpakking in de combisteamer of 'au bain marie' in een pan met heet water. Maak de bloemkool schoon en snijd ze in stukken. Breng het water aan de kook en voeg de bloemkool toe. Kook de bloemkool ca. 8 minuten tot deze gaar is. Pureer het geheel en voeg de velouté toe. Voeg de gorgonzola toe en roer deze door de soep. Laat de soep niet meer koken. Blancheer de broccoliroosjes en voeg deze aan de soep toe.

Garnituur

Rooster de geschaafde amandelen in de oven.

Opmaak

Schep de soep in de kommen. Maak de soep af met de geroosterde amandelen.