Vegetarische burger met pompoen en gorgonzola
Door de introductie van vleesvervangers is het een stuk gemakkelijker om een vegetarisch gerecht te bereiden. En daarom kunnen we veel vaker vegetariërs het zelfde gerecht serveren.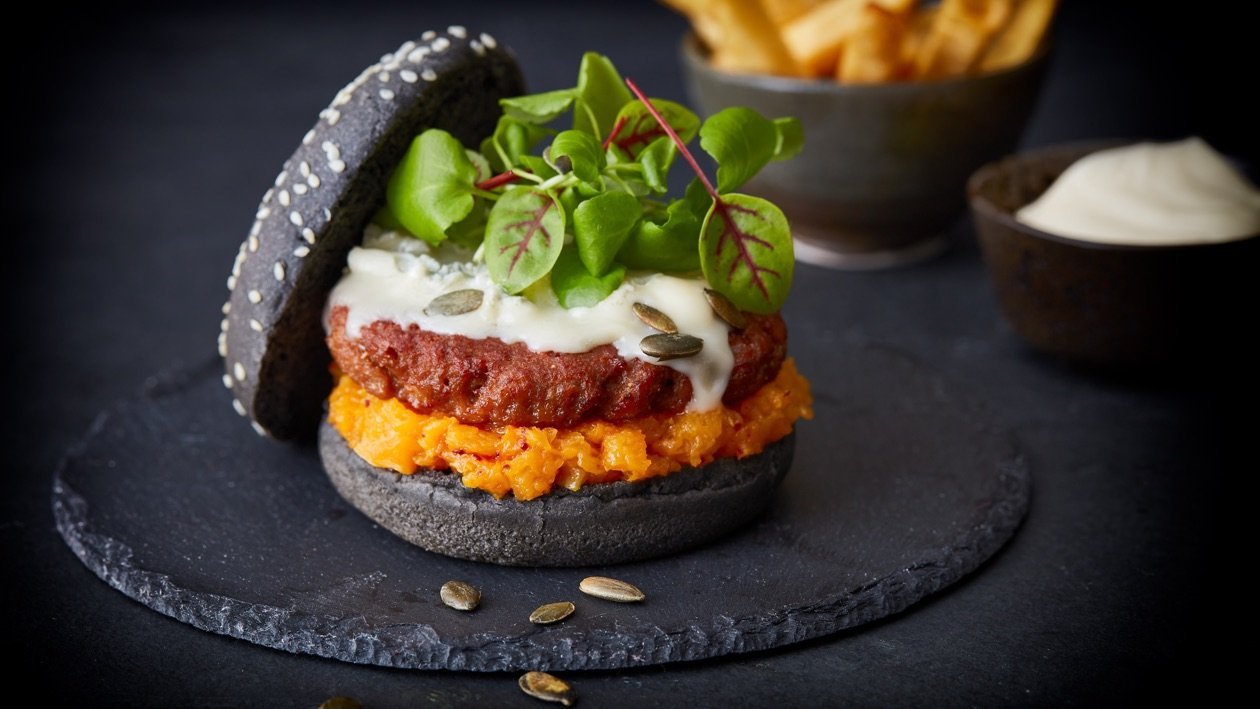 Ingrediënten
Burger
Pompoen
Opmaak
geroosterde pompoenpitten

10 g
Bereiding
Burger

Bak de MC2 burgers bij voorkeur ontdooid in wat olie aan beide kanten bruin. Verdeel de gorgonzola over de burgers en zet het geheel even in de oven of onder de salamander.

Pompoen

Halveer de pompoen en smeer deze in met wat olie. Bak de pompoen op een plaat in de oven op ca.180°C gedurende 40 minuten. Pel de schil van de pompoen en hak het vruchtvlees grof. Breng op smaak met chili, zout, peper en wat vinaigrette.

Opmaak

Halveer de hamburgerbroodjes en leg deze kort op de grill of bakplaat. Beleg de broodjes met de geroosterde pompoen, hamburgers, pompoenpitten, waterkers en cress.

Serveertip

Serveer de burger met frites en Hellman's Vegan Mayo.