De sauzen van Hellmann's zijn ideale smaakmakers van hoog niveau. Ze passen bij veel verschillende gerechten, in uiteenlopende keukens. Van burgers tot salade en van winterse kost tot een zomers gerecht, Hellmann's voegt waarde toe en maakt het leven in de keuken eenvoudiger en de ervaring van de gast rijker. Zeker Hellmann's REAL Mayonaise is, juist door de onderscheidende fluweelzachte consistentie, heel geschikt in verschillende toepassingen. Ontdek op welke manieren je jouw gasten the REAL taste kunt voorzetten.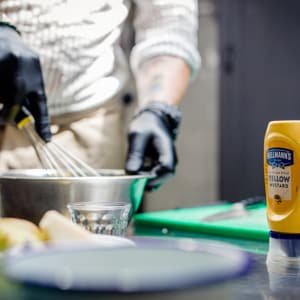 Smaakmaker in dressings
Naast de perfecte begeleider voor bij friet, burgers en al je snacks is Hellmann's de ideale smaakmaker in dressings. Het zorgt voor een goede binding en geeft een heerlijke smaak aan je salades.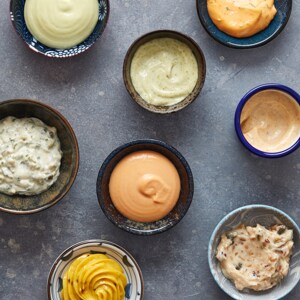 Basis voor sauzen
De sauzen van Hellmann's smaken zonder toevoegingen al heerlijk. Geef je je sauzen liever een eigen signatuur? Dat kan natuurlijk ook! Hellmann's is een hele zachte mayonaise, die de ideale basis vormt om je eigen kruiden, specerijen en smaakmakers aan toe te voegen. Zo geef je eenvoudig een persoonlijke twist aan je sauzen.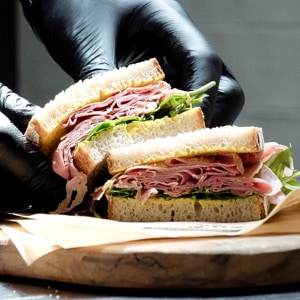 Spread op sandwiches
Op sandwiches is Hellmann's mayonaise heerlijke als spread ter vervanging van boter. Lekker met eiergerechten, maar ook met kaas, vleeswaren of salades.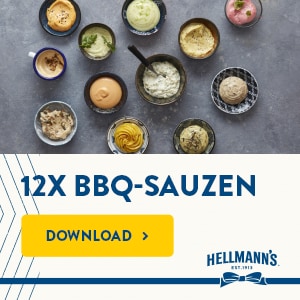 Download BBQ-sauzen inspiratie
Je ziet het, met Hellmann's kun je alle kanten op. Bied je gasten the REAL taste en maak bijvoorbeeld een van deze 12 heerlijke BBQ-sauzen!
Download hier