Voorjaarssalade met waterkers
Deze vegetarische salade kan natuurlijk ook met dungesneden lamsham of een gegrild zalmmootje geserveerd worden.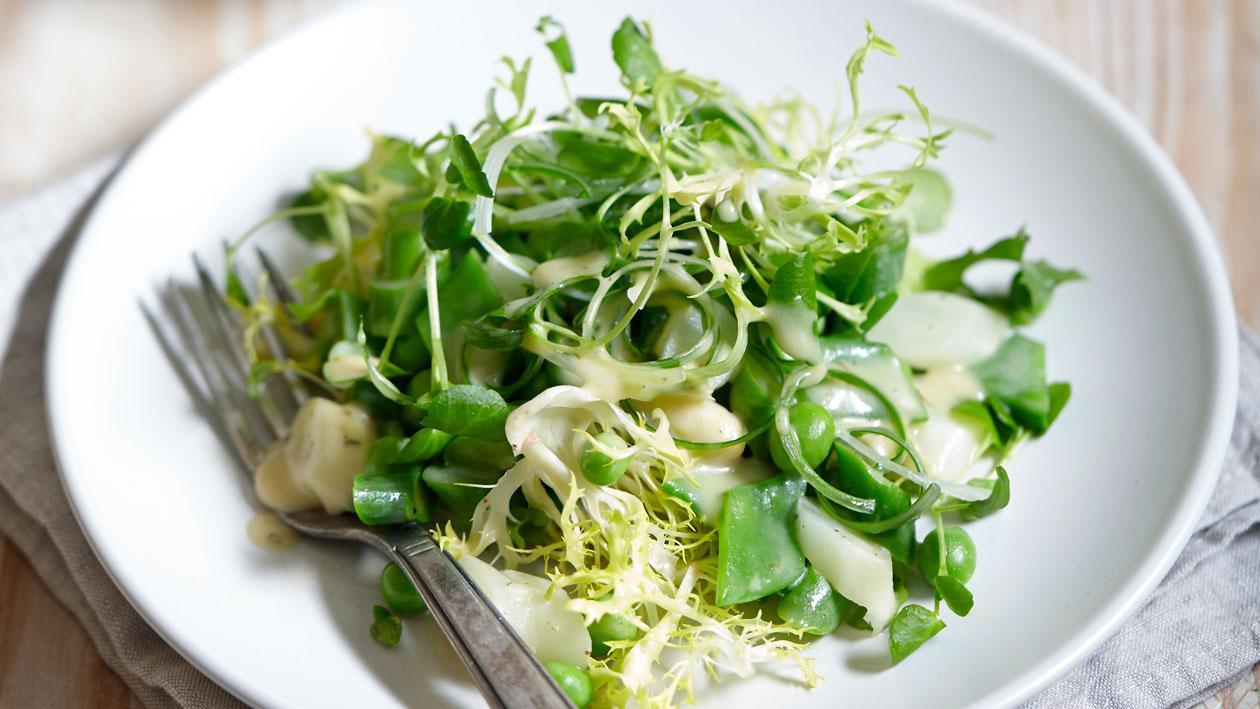 Ingrediënten
Salade
Witte asperges in kleine stukjes, geblancheerd

1.5 kg

groene asperges, in stukjes gesneden, gekookt

0.5 kg
Opmaak
Bereiding
Salade

Kook de asperges, de peultjes en de erwtjes beetgaar. Spoel ze koud, laat ze goed uitlekken en vermeng ze. Snijd de lente-uien in fijne reepjes. Was en droog de krulsla en de waterkers.

Opmaak

Garneer met lente-ui. Serveer de dressing apart of vermeng deze met de gemengde salade.