Paddenstoelenbouillon met kruidenflensjes
Presentatie is soms 50% van het succes. Maar ook zonder glazen theepot is deze goed gevulde bouillon een prachtig gerecht.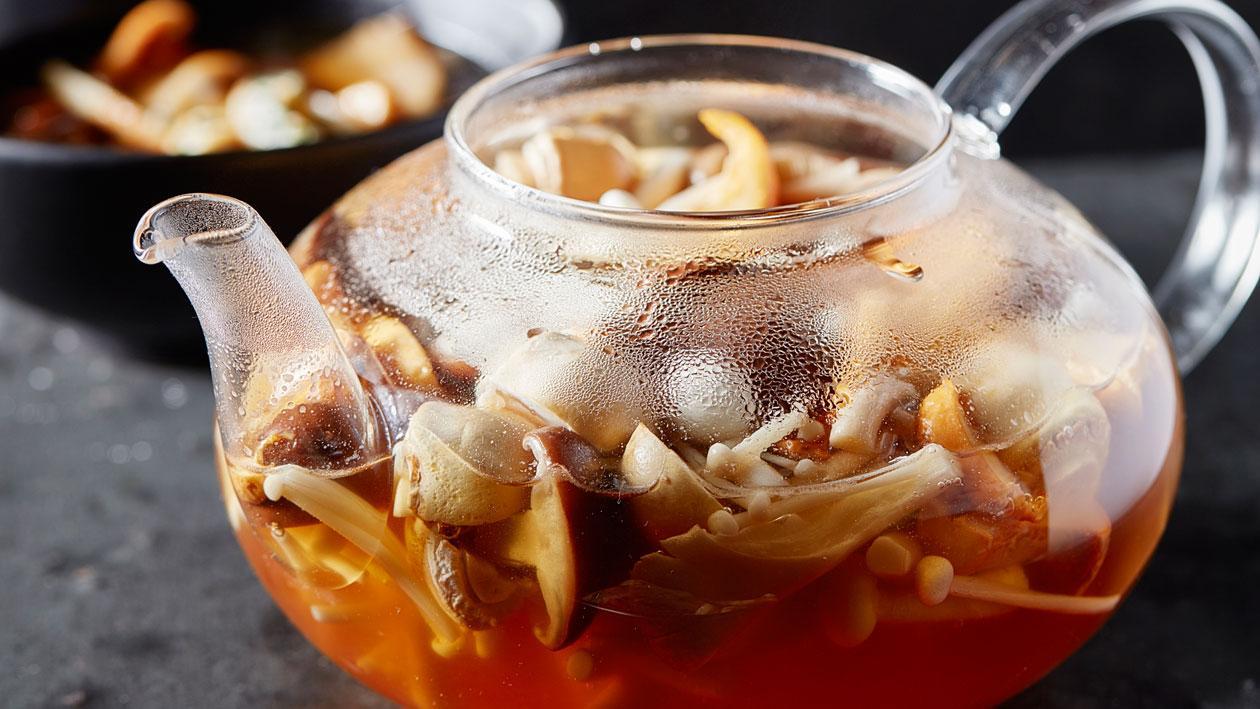 Ingrediënten
Bouillon
Garnituur
Bereiding
Bouillon

Breng twee liter water aan de kook en voeg de bouillon gelei toe. Voeg de gedroogde cêpes toe en laat het geheel rustig trekken. Maak ondertussen de paddenstoelen schoon. Bak de paddenstoelen kort en kruid ze met zout en peper. Voeg de paddenstoelen op het laatste moment aan de bouillon toe.

Garnituur

Pluk de kruiden en snijd de bieslook. Klop de eieren in een bekken los, voeg de kruiden toe en wat peper. Verhit watboter in de koekenpan en bak hierin de kruidenflensjes. Snijd de flensjes in repen.

Opmaak

Serveer de paddenstoelenbouillon in een soepterrine of glazen theepot. Verdeel de kruidenflensjes over de borden. Schep of giet de paddenstoelenbouillon aan tafel in de borden. Of: Verdeel de kruidenflensjes samen met de gebakken paddenstoelen over de borden en schep de bouillon erop.