Nasty bell pepper
Cocktails zijn hip en trendy en in heel veel restaurants is een bartender geen uitzondering meer. Wij hebben een aantal cocktails samengesteld op basis van soep. Geef ze een plaatsje in het menu of serveer ze als amuse.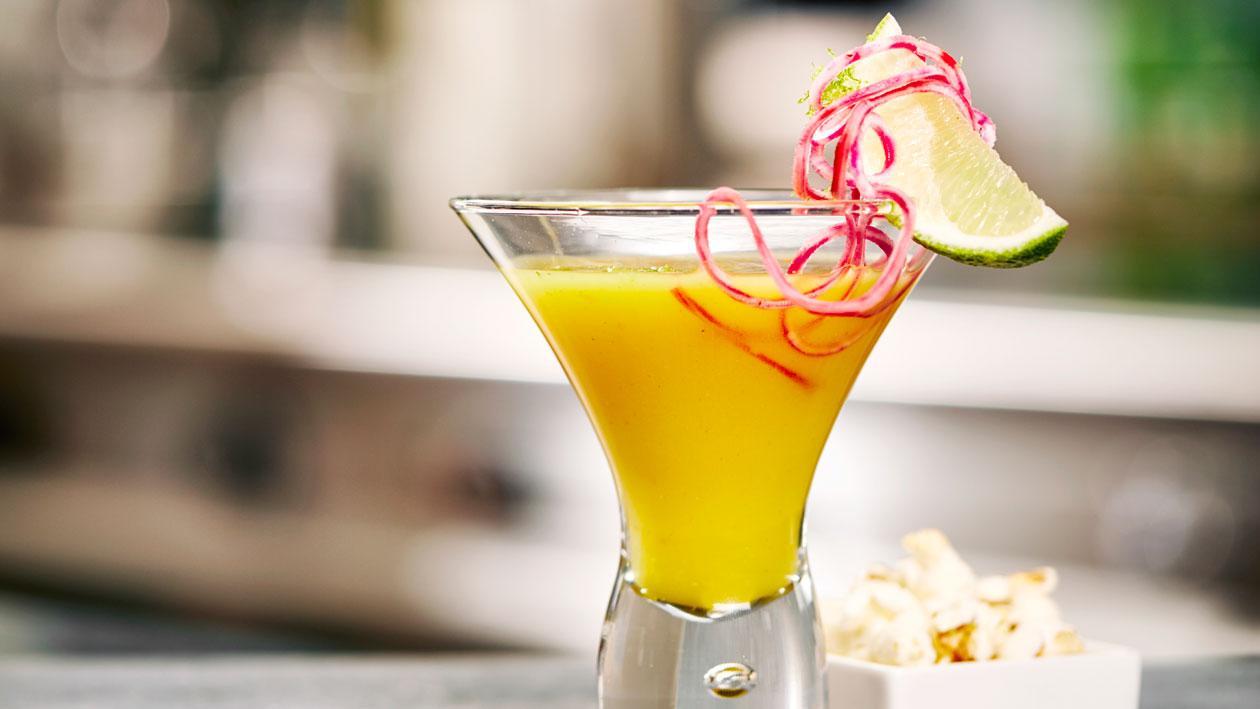 Ingrediënten
Soep
Knorr Supérieur Zuid-Afrikaanse Gele soep met paprika Poeder 17L

70 g
Opmaak
Bereiding
Soep

Breng een liter water aan de kook en voeg al roerend het afgewogen soeppoeder toe. Voeg de fijngesneden salieblaadjes toe en kook de soep gedurende 5 minuten rustig door. Passeer de soep! Breng de soepcocktail op smaak met de limoensap, tabasco en de tequila. Serveer de cocktail koud of lauwwarm.

Opmaak

Schenk de "Nasty bell pepper" in glaasjes. Rasp er nog wat limoenschil in. Garneer met een limoenpartje en julienne van chicogga biet op de rand van het glas.