Geroosterde paprika salade
Serveer de geroosterde paprikasalade met focaccia of op bruschetta's.
Maak het geheel eventueel af met ingemaakte ansjovisfilet of fetakaas.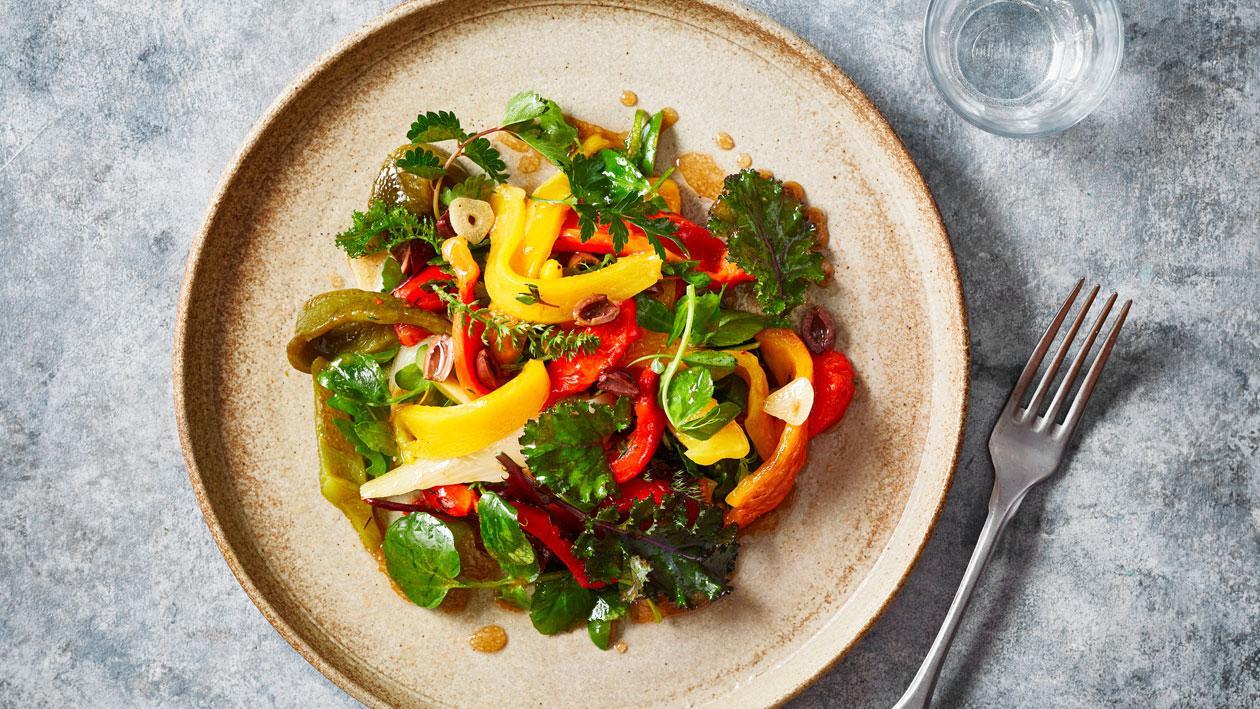 Ingrediënten
Groenten:
gepelde knoflooktenen

3 st

Hellmann's Cider Sherry Vinaigrette Vloeibaar 1L

150 mg
Opmaak:
Bereiding
Groenten:

Rooster de paprika's gedurende ca 18 minuten in de oven op 200°C. Pel de paprika's, verwijder de zaadlijsten en snijd ze in repen. Rits de tijmblaadjes, pel de knoflook en snijd ze in plakjes. Konfijt de knoflookplakjes samen met de tijm in wat olijfolie. Snijd de venkel in parten en blancheer ze. Kruid ze met zout en peper, haal ze door de knoflook olie en grill ze. Marineer de geroosterde en gegrilde groenten met de helft van de cider sherry vinaigrette.

Opmaak:

Meng de paprika samen met de venkel en de weide kruiden. Verdeel de salade over de borden. Maak af met de gekonfijte knoflook, olijven en de rest van de vinaigrette.