Bloody Mary
Warm of koud te serveren, met alcohol of virgin. Top soepje voor een receptie of streetfood event.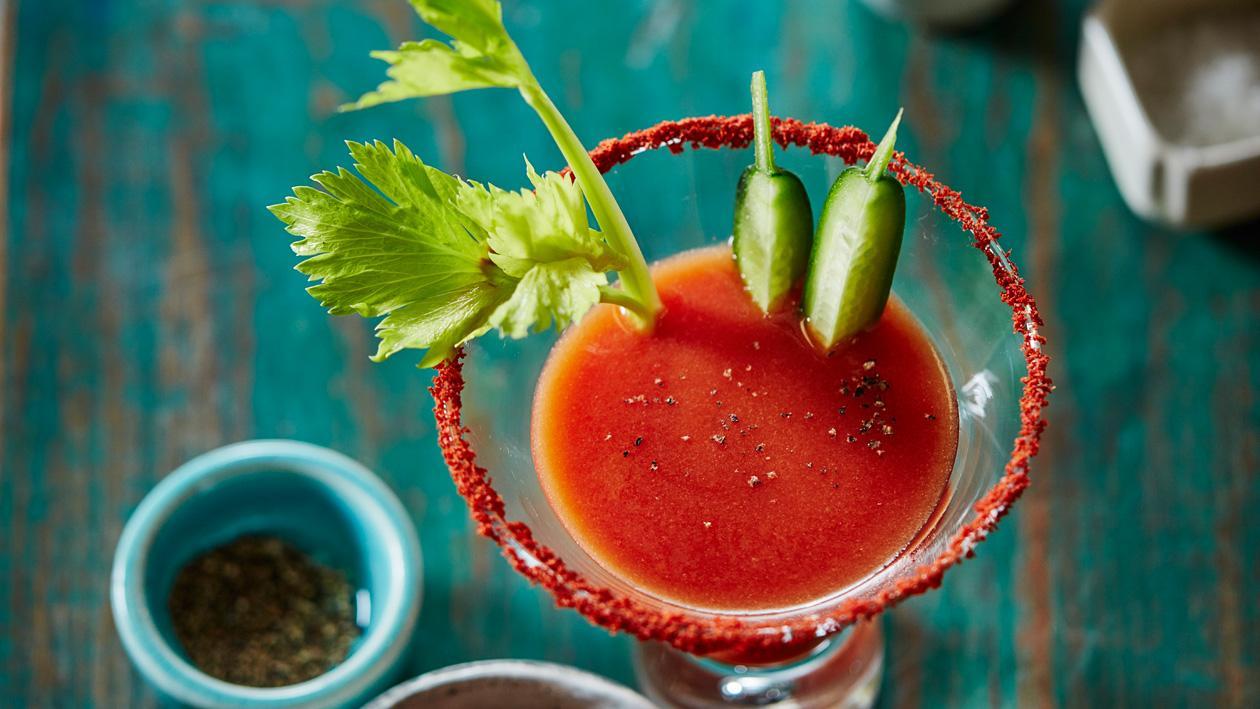 Ingrediënten
Bereiding
Garnituur
tomatenflakes, gedroogd

40 g
Opmaak
Bereiding
Bereiding

Breng een liter water aan de kook en voeg al roerend het afgewogen soeppoeder toe. Voeg de tomatenpuree toe en kook de soep gedurende 7 mninuten rustig door. Breng de soepcocktail op smaak met de worcestershire saus, citroensap, tabasco en de vodka.

Garnituur

Wrijf de gedroogde tomatenflakes door een fijne zeef. Maak de randjes van de glazen nat met wat citroensap en druk ze in het tomatenpoeder. Snijd mini komkommer in vieren.

Opmaak

Giet de soep in de glazen en serveer de soepcocktail met wat olijven en zwarte peper en een takje bleekselderij.