Iedere chef gebruikt wel eens een vinaigrette om een salade af te maken. Maar je kunt zo veel meer met dit mooie product! Lees hier meer over de veelzijdigheid van vinaigrettes.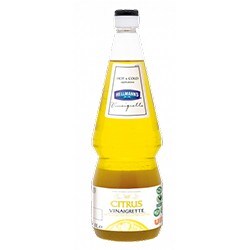 Smaaksensatie
Een salade kan niet zonder smaakvolle vinaigrette. Wat dacht je van carpaccio van hert met een salade van spruitjes, op smaak gebracht met Hellmann's Citrus Vinaigrette? Of salade met duif en frambozen, verrijkt met Hellmann's Raspberry Vinaigrette? Met een vinaigrette voeg je in een handomdraai extra smaak en frisse tonen toe aan je gerechten.
Het hele jaar door
Daag jezelf uit en gebruik vinaigrette ook eens in de bereiding van je producten of als basissmaak voor je gerecht. Een vinaigrette leent zich, door de mix van zuren uit de azijn en het vette van de olie, uitstekend als marinade voor vlees- en visgerechten. Daarnaast kunnen de Hellmann's Vinaigrettes, in tegenstelling tot sommige andere vinaigrettes, ook gebruikt worden in warme bereidingen. Bijvoorbeeld om je groente mee in te leggen, of je roast op smaak te brengen. Of blus gerechten ermee af. Vinaigrette is een product voor alle seizoenen: van frisse salades in de zomer tot warme herfstige en winterse gerechten in het koude seizoen.
Hieronder vind je vier verrassende toepassingen van de Hellmann's vinaigrettes: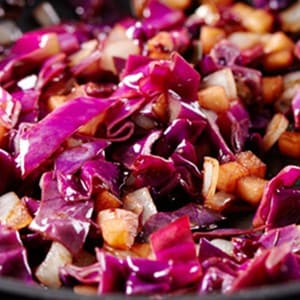 1. Gewokte rode kool
Deglaceer gebakken rode kool met ui en appel met Hellmann's Raspberry Vinaigrette en creëer extra diepgang in dit winterse bijgerecht.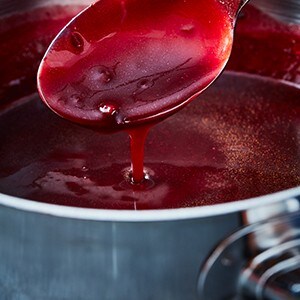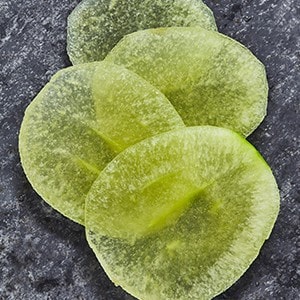 3. Granny Smith
Leg dungesneden Granny Smith appelplakjes in met Hellmann's Citrus Vinaigrette. Doe dit bij voorkeur in een vacuümzak zodat de appelschijfjes de smaak maximaal opnemen.