Hoe verkoop je bonen en groenten even makkelijk als een gegrilde hamburger? Het verschil zit 'm vaak in de smaak(combinaties). Met ingenieuze en vaak exotische ingrediënten geef je jouw groentegerechten een spectaculaire smaaklift.
Carpaccio is al jarenlang populiar op de kaart. Maar deze klassieker leent zich voor veel meer, zoals bijvoorbeeld de Thaise groente carpaccio.
Stuur mij recept inspiratie

Creëer duizend-en-één smaken
Groenten vragen om een beetje keukendrama. Braad, rook of rooster ze en hun fantastische smaak komt boven. En dat is nog maar het begin. Met een magic mix van de juiste ingrediënten, skills en professionele knowhow creëer je een explosieve (en rendabele) smaakclimax. Ontdek een exotisch arsenaal aan aromaten die zelfs van een schijnbaar saaie bloemkool een topper op jouw menu maken. 
De must haves: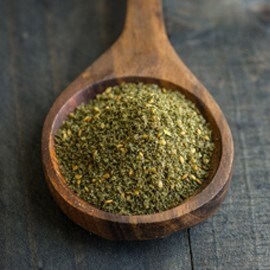 Za'atar
Mengsel van gedroogde kruiden uit het Midden-Oosten dat per regio verschilt. 
Bevat meestal oregano of tijm, sesam en sumak.
Wordt vaak in combinatie met olijfolie als dip geserveerd.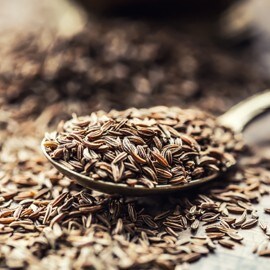 Komijn
Het zaad van een kruidgewas van de schermbloemigen, oorspronkelijk afkomstig uit het Nijldal in Egypte.
De scherpbittere zaadjes (of het poeder ervan) hebben een vol, kruidig aroma met warme ondertonen.
Voeg toe aan worteltjes, pompoen, roergebakken spinazie, geroosterde groenten of curry's.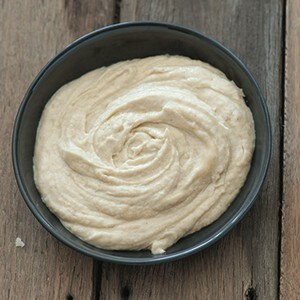 Tahini
Deze pasta van sesamzaadjes is hét belangrijkste ingrediënt voor een goeie hummus. 
Geeft geroosterde groenten een nootachtige smaak en maakt een rijke dressing door het te mengen met citroensap, water en zout.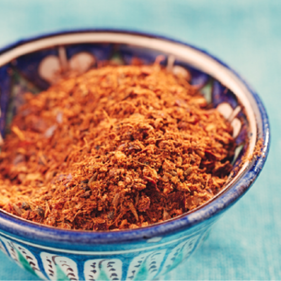 Ras el hanout
Aromatische, kruidige Marokkaanse kruidenmix die meestal nootmuskaat, gember, koriander, komijn, kardemom, kruidnagel, kaneel, piment, anijszaad en peper (zwarte en witte) bevat. 
Geeft warmte aan hartige en zoete gerechten. Is vooral bekend als ingrediënt van couscous.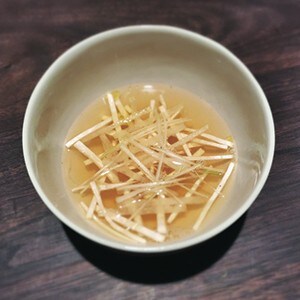 Dashi
Deze bouillon op basis van kombu (gedroogd zeewier) en andere ingrediënten zoals flinterdun gesneden gedroogde, gerookte tonijn en bonitovlokken is een van de hoekstenen van de Japanse keuken. 
Voegt umami (de hartige smaak) toe aan sauzen en soepen.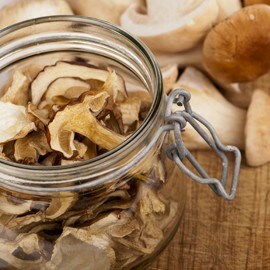 Porcini
De koning van de paddenstoelen? Ongetwijfeld het eekhoorntjesbrood. 
In gedroogde vorm is de smaak heel geconcentreerd: rijk, zacht en romig.
Ideaal in (pasta)sauzen, soep en risotto.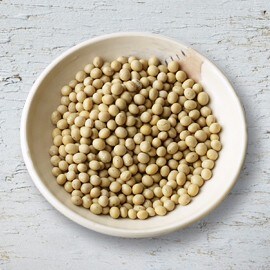 Soja/tamari
Populair Aziatisch bijproduct van gefermenteerde sojabonen. 
Er zijn veel variëteiten: van lichte Japanse sojasaus tot dikke Chinese soja en zoete Indonesische soja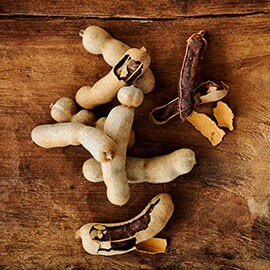 Tamarinde 
Wordt gewonnen uit de peulen van de tamarindeboom, van oorsprong uit Madagascar. 
Tamarindepulp is donker, plakkerig en erg vezelig met een zurige, fruitige en scherpe smaak. Het kan ook worden gedroogd tot poeder. 
Voeg het toe aan curry's, chutney's en sauzen voor een meer complexe smaak.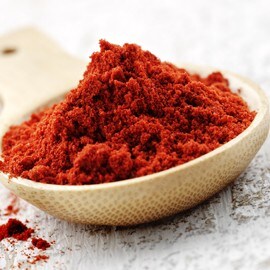 Pimenton (gerookt) 
Pimenton is een poeder van gerookte paprika's met een intense rokerige smaak, dat een echte boost geeft. 
Voeg het toe aan geroosterde aardappelen, hartige yoghurt, of gegrilde broccoliroosjes.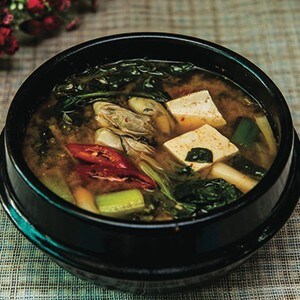 Miso 
Van deze zoet-hartige nootachtige Japanse pasta op basis van soja of rijst zijn er vele varianten. 
Er zijn zachte witte miso's maar ook donkerbruine, prikkelende varianten. 
Gebruik miso in sauzen en soepen, om groenten of fruit te karamelliseren of voeg een beetje pasta aan je pastasaus toe.