Lekker eten, mooi opgemaakte borden, een gezellige ambiance, vriendelijk personeel… er zijn veel factoren die bepalen hoe de gast oordeelt over een restaurant, bistro of brasserie. Niet alleen de hoofdingrediënten van een maaltijd spelen hierbij een rol. Uit onderzoek blijkt dat ook de sauzen impact hebben op het uiteindelijke oordeel van een gast. Ontdek wat de impact van sauzen is en hoe je ervoor zorgt dat je met je sauzen de kwaliteit biedt die je gast verlangt.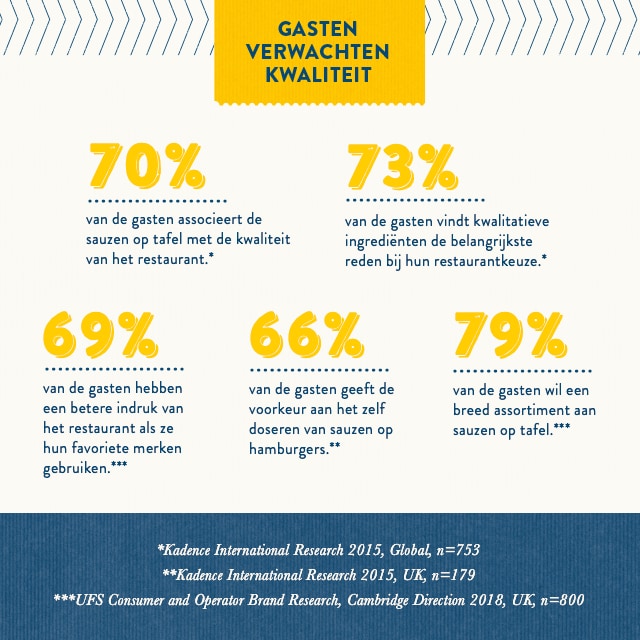 Onderzoek toont belang van kwalitatieve sauzen aan
Welk sauzen serveer jij? Het lijkt misschien een detail, maar uit verschillende onderzoeken blijkt dat gasten het belangrijk vinden welke sauzen restaurants gebruiken en hoe ze worden gepresenteerd. Je gast verwacht kwaliteit, en daar hoort een goede saus bij. De resultaten in de afbeelding is de uitslag van de onderzoeken.

Uit bovenstaande percentages blijkt duidelijk het belang van kwalitatieve sauzen. Waar moet je op letten? En welke sauzen zet jij op tafel om je gast positief te verrassen?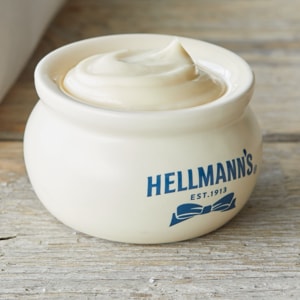 Lekkere smaak: bied je gast the REAL taste.
Een goede saus moet in de eerste plaats natuurlijk lekker smaken. Een goed voorbeeld daarvan is Hellmann's REAL Mayonaise. Door de pure, friszure smaak en de rijke textuur ervaren gasten deze mayonaise als huisgemaakt.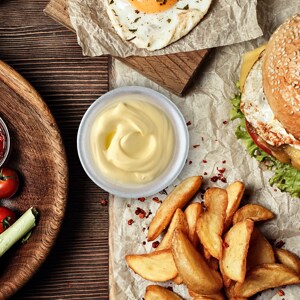 Hoge kwaliteit
De gast waardeert het als de saus kwalitatieve ingrediënten bevat. Hellmann's is een wereldwijd geliefd A-merk dat wordt gemaakt van pure en duurzaam geteelde ingrediënten. De mayonaise bevat uitsluitend vrije-uitloopeieren, is glutenvrij en geschikt voor vegetarische voeding.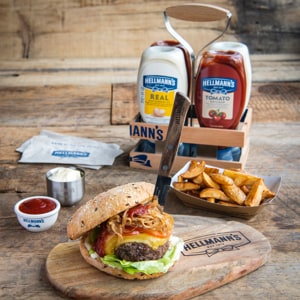 Mooie presentatie
Ook de manier waarop je je tafelsauzen presenteert heeft impact op de kwaliteitsbeleving. Een onbekend merk of een fles met een smoezelige doseerdop leveren daar geen positieve bijdrage aan. Zorg voor een nette presentatie en lift waar mogelijk mee op de goede uitstraling van een bekend merk zoals die van Hellmann's. Door de iconische knijpfles en bijbehorende verkoopondersteunende materialen op tafel creëer je een unieke en herkenbare beleving waar gasten voor terugkomen.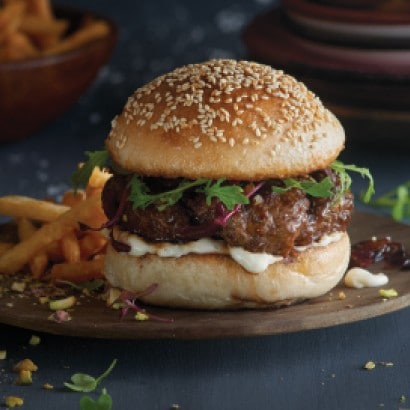 Download hamburgerrecepten
Een lekkere saus is de onmisbare finishing touch aan een lekkere hamburger of bijgerecht. Wil jij jouw gast de allerlekkerste burger voorzetten? Geef je burgers een boost met deze 12 gratis hamburgerrecepten en bied je gasten the REAL taste!
Download de brochure