Ontstaan
in een delicatessezaak in New York
en sinds 2014 verkrijgbaar in Nederland: Hellmann's REAL Mayonaise. Inmiddels is het Hellmann's assortiment flink uitgebreid met onder andere Ketchup en Aioli, Saladedressings en Vinaigrettes.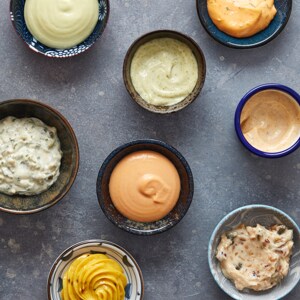 (Basis voor) sauzen
Naast de perfecte begeleider bij friet, burgers en al je snacks is Hellmann's de ideale basis om je eigen kruiden  en smaakmakers aan toe te voegen. Hiermee geef je een persoonlijke twist aan jouw sauzen. Verkrijgbaar in emmers voor grootverbruik, knijpflessen en portieverpakkingen.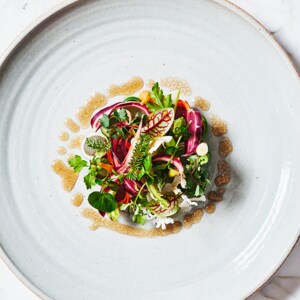 Salades
Kant-en-klare, vloeibare dressings of vinaigrettes gemaakt van kwalitatieve ingrediënten en verkrijgbaar in verpakkingen voor grootverbruik. Gebruiksklaar of om zelf een creatieve twist te geven aan salades, rauwkost of als smaakvolle aanvulling bij gerechten.