Deze trend komt recht uit de hippe restaurants. Maar eigenlijk is het dé manier om je culinaire skills te laten zien. Zeker tijdens het drukke zomerseizoen: huwelijksfeesten, zomerfeesten, tuin- en buurtfeesten, ... Serveer al je (bij)gerechten in mooie potten en schalen en iedereen kan naar hartenlust opscheppen en doorgeven. Heerlijk!

4 redenen waarom meer en meer traiteurs/cateraars fan zijn van foodsharing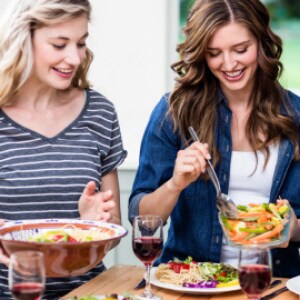 1. De wow-factor
Mensen verrassen hun gasten graag met iets unieks. Foodsharing is daarbij dé uitgelezen manier om dat te doen. Hun gasten mogen proeven van allerlei lekkers zonder dat ze alles moeten opeten. Een hapje hier, een schepje daar. Perfect! Bovendien geeft het jou als chef de kans je eigen draai te geven aan de gerechten. Je kan gaan voor één hoofdgerecht met allerlei bijgerechten of gewoon alles vrij laten kiezen. Het wordt sowieso een feest!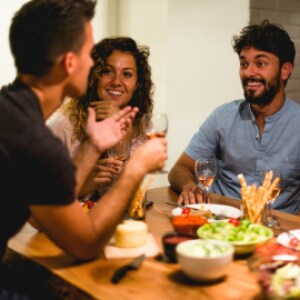 2. Het is véél gezelliger
Geef toe, eten doet praten. Het is de perfecte gangmaker op elk feest en met foodsharing is dat helemaal zo. "Heb je dat al eens geproefd? Oh, dit moet je zeker eens proberen!". De gasten hebben meteen een onderwerp om over te praten.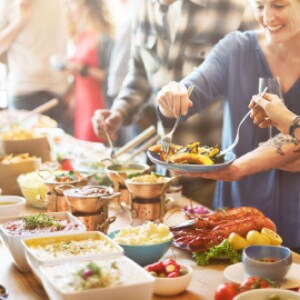 3. Geen keuzestress
Vroeger was kiezen verliezen, maar nu niet meer! Dankzij foodsharing kan je overal van proeven, en zelfs je grenzen verleggen. Iets exotisch? Iets pikants? Vegetarisch? Het kan allemaal. Zeker voor een ouder of heel jong publiek kan het de ideale manier zijn om de culinaire wereld te ontdekken.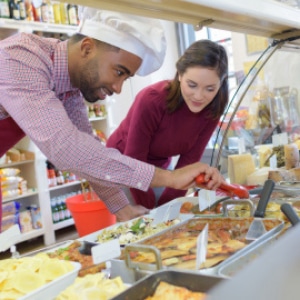 4. Het springt meteen in het oog
Wil je dat jouw klanten kunnen meegenieten van je culinaire kunsten? Zorg er dan voor dat je hapjes, wraps en dips een centrale plaats krijgen in het schap. Laat ze eens proeven van al dat lekkers. Communiceer duidelijk de naam van het gerecht, hoe je het bereid hebt, wat er allemaal inzit en hoe ze dit het beste kunnen serveren. Ze zullen het niet kunnen weerstaan!