Eten doen we met alle zintuigen. Een goede start van de maaltijd bestaat dan ook uit een aantrekkelijk presentatie van gerechten en ingrediënten. En daar worden foodprofessionals steeds creatiever in.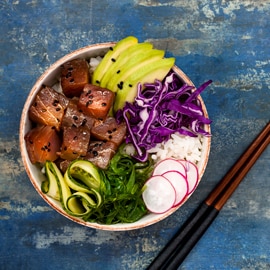 1. Bowl the way
Qua presentatie van salades kunnen we niet om bowls heen. Mooie aardewerken kommen waarin de salade vakkundig is samengesteld. Door deze los op tafel te plaatsen kunnen gasten deze gemakkelijk met elkaar delen.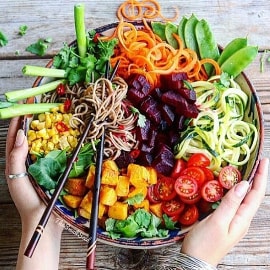 2. Beken kleur
Breng variatie in de kleuren van de toppings die je bij de salade serveert om zo meer karakter aan de presentatie te geven. Kiemgroenten als tuinkers, rode koolkers of mosterdkers, noten en zaden geven naast kleur ook een extra bite aan een groene salade. In de zomer fleuren eetbare bloemen salades mooi op.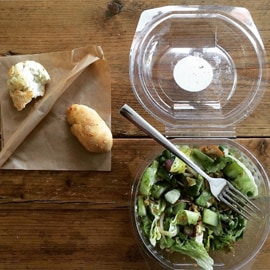 3. Vers à la minute
Voor het meenemen van salades geldt er één vuistregel; zorg voor ultraverse groentes. Een goede presentatie verhoogt sales, maar vraagt wel om ruimte. Presenteer salades in mooie grote schalen in de toonbank en schep deze à la minute in biologisch afbreekbaar take-away bowls. Scheid dressings en krokantjes altijd van de salade.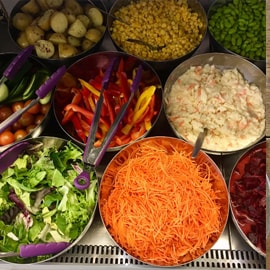 4. Ga voor afwisseling
Bied niet teveel aan, in keus en hoeveelheid. Voorkom waste en biedt altijd een vers aanbod en probeer de operatie niet onnodig gecompliceerd te maken. Het is zeker mogelijk om met een aanbod van drie of vier salades volop afwisseling te bieden.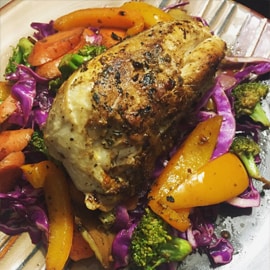 5. Mise en Place - tips
Bakken in de oven is een perfect onderdeel van de mise en place. Goed te timen en in grote hoeveelheden voor te bereiden. Perfect dus voor de combinatie van versbeleving en een salade met lekkere warme ingrediënten.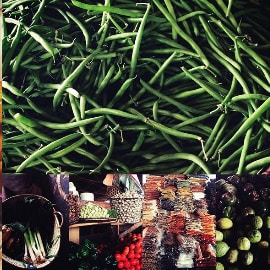 6. Houd het vers
Groenten zijn van nature uiteraard niet oneindig houdbaar, maar met een beetje creativiteit is het mogelijk groenten lang goed te houden. Maar gooi niet alles gedachteloos in de koeling. Groente en fruit uit warme streken hebben daar eerder last van dan baat bij. Let ook op licht, veel licht versnelt het proces van bederving.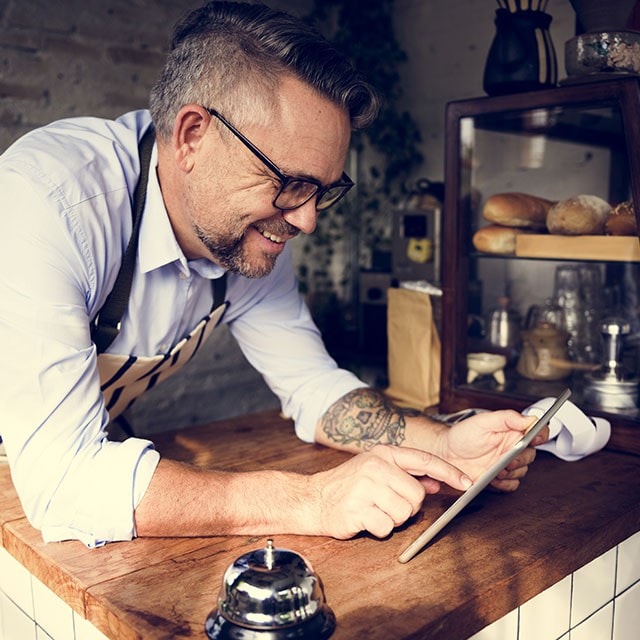 Op de hoogte blijven? Schrijf je in voor onze gratis nieuwsbrief.
Schrijf je nu in