Iedere cultuur kent zo haar eigen smaken en bereidingen als het om salades gaat. Welke smaken, geuren, ingrediënten en texturen zijn in opkomst?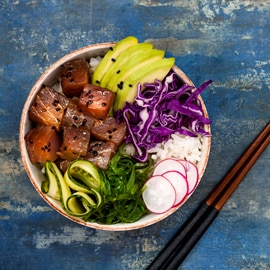 1. Poké – Hawaï
Een nieuwe trend aangespoeld van de Hawaïaanse eilanden. Een frisse en gezonde salade in een bowl: Poké. Het is een salade uit Hawaï die bestaat uit dobbelsteentjes gemarineerde vis. Deze worden gemengd met smaakmakers als sojasaus, noten, zeewier, avocado, mango, pepers of Japanse kruiden en geserveerd op gekruide rijst.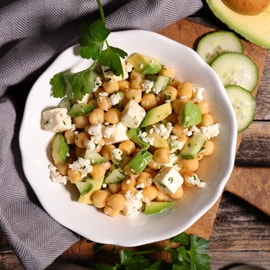 2. Zuidelijke klassiekers – Noord-Afrika en Midden-Oosten
Salades uit de keukens van Noord-Afrika en het Midden-Oosten passen perfect bij wie geen of minder vlees en vis wil eten. Kikkererwten en linzen zijn eiwitrijk en daarmee ideale vleesvervangers. Van couscous tot tabouleh, deze keuken kent tientallen originele en gezonde recepten om verrassende salades mee samen te stellen.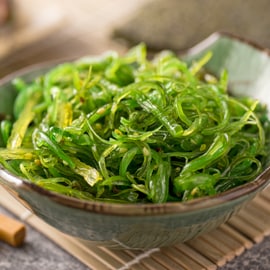 3. Zeesla – Japan
De zeewiersalades kennen we al een beetje uit Japan. Maar ook in Europa is landbouw op zee volop in ontwikkeling. Salades met als basis zeewier van eigen 'bodem' zal de komende jaren als gezonde, duurzame en heerlijk ziltige lekkernij steeds meer opkomen.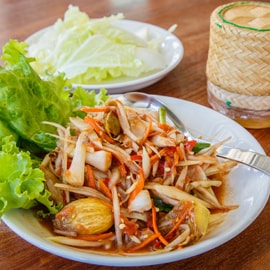 4. Som tam – Thailand
Met de unieke combinatie van zoet, zuur, zout en bitter die de Thaise keuken kenmerkt, is de groene papajasalade een variant die je nergens anders vindt. De knapperige structuur van de stevige groene papaja maakt het helemaal af. Deze Thaise klassieker is het perfecte lunchgerecht op een zonnig terras.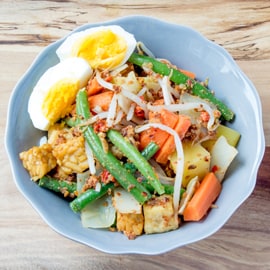 5. Gadogado – Indonesië
Deze Indonesische salade combineert de trend van Aziatische streetfoodgerechten met die van waste. In Indonesië gebruiken de mensen gadogado om de groenten, ei, tofu, tempé en pindasaus te serveren waarvoor geen plek meer was in andere gerechten. Een ideale vorm van restverwerking dus.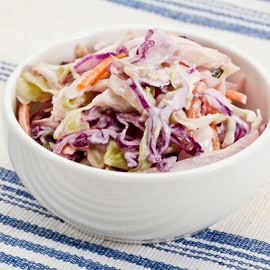 6. Witte koolsalade – Amerika
Amerikaanse coleslaw is de ideale maaltijdbegeleider, van zomerse barbecues tot een stoofpot in de winter. Dankzij de opkomst van burgers en pulled pork weer helemaal terug. Wat witte kool ook aantrekkelijk maakt voor professionals: het is in het seizoen in maanden dat andere oogst mager is en het is een spotgoedkoop en gezond ingrediënt.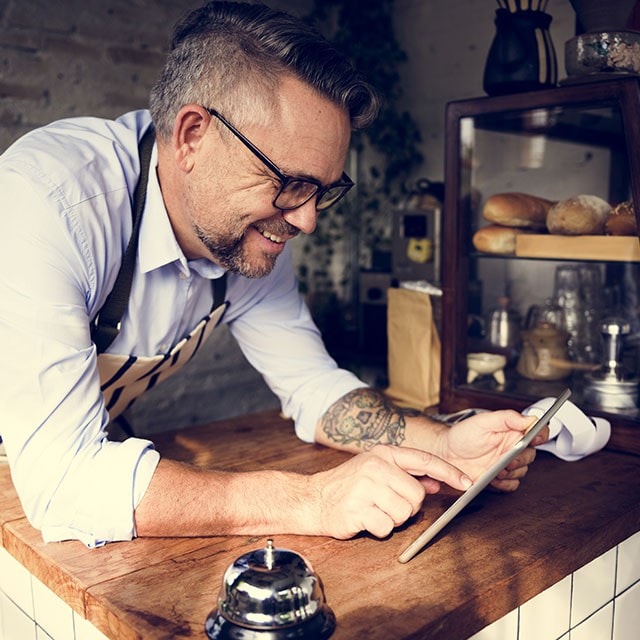 Op de hoogte blijven? Schrijf je in voor onze gratis nieuwsbrief.
Schrijf je nu in