Roosteren geeft warmte en knapperigheid. Hoewel het een basisvaardigheid is in de keuken, vereist goed roosteren aandacht.
Een perfect getoast broodje is goudkleurig, heeft een knapperige textuur, is zacht vanbinnen en wordt nog warm geserveerd. Enkele tips om jouw broodjes te perfectioneren:
Snijd je brood in vrij dikke sneden. Zo kan je het beste genieten van de knapperige buitenkant en het zachte binnenste. De dikte van de snee brood hangt ook af van het type. Zwaarder brood wordt dunner gesneden dan luchtig brood.
Om een mooie knapperig korst en een zacht binnenste te bereiken, rooster je het brood ongeveer 2,5 à 4 minuten op hoog vuur en alleen aan één kant.
Je hoort verschillende broodsoorten op verschillende manieren te roosteren. Een zachte brioche verdraagt niet al te veel hitte, in tegenstelling tot vaster volkorenbrood.
Smeer mayonaise op het brood om verbranden te vermijden. Mayonaise verbrandt immers bij hogere temperaturen dan boter en geeft je brood een gelijkmatige knapperigheid die doet denken aan Franse toast. En geeft het brood daarnaast extra smaak. 

Oud brood, nieuwe kansen: ontdek de mogelijkheden 
Het brood van gisteren is de ontbijtspecial of lunchklassieker van vandaag. Oud brood is voor veel meer geschikt dan voor de eendjes of de afvalbak. Welke gerechten en technieken lenen zich voor de restverwerking van brood?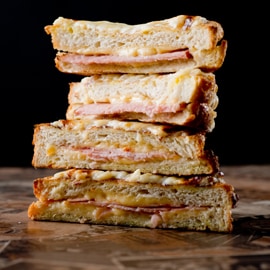 1. Croques en panini's
Oude broodjes zijn perfect om te beleggen en te roosteren. Met de aanschaf van een croque- of paninigrill is de afvalstroom van oude boterhammen en broodjes direct veranderd in een nieuw aanbod van knapperige warme broodjes.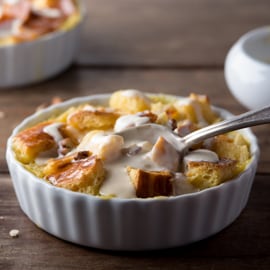 2. Broodpudding
Met wat eieren, melk, specerijen en zoetigheden maak je in een handomdraai van oud brood een heerlijke broodpudding. Even kneden en mixen en dit van oorsprong Engelse gerecht kan in de oven. Perfect voor de ontbijt- en brunchkaart.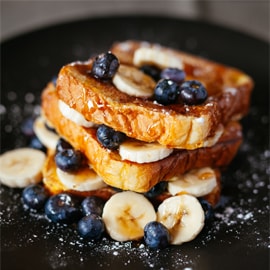 3. Wentelteefjes
Oud brood even wentelen in ei en melk, opbakken, suiker en kaneel erbij en voor een minimale kostprijs levert een oude snee brood maximaal resultaat. Wentelteefjes zijn een super margemaker en prima persoonlijk op smaak te brengen met een eigen garnituur of kruidenmix.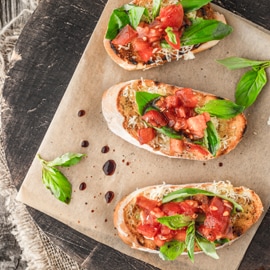 4. Mediterrane margemakers
Pan con tomate is een Spaanse ontbijtklassieker. Geroosterd brood van gisteren met niets meer dan de allerbeste extra virgine olijfolie en een ontvelde tomaat uit de keukenmachine als 'jam' ernaast. Italianen halen een vergelijkbare truc uit met hun bruschetta's. Oud brood wordt knapperig gebakken en de toppings worden bepaald door wat de keuken gisteren over had.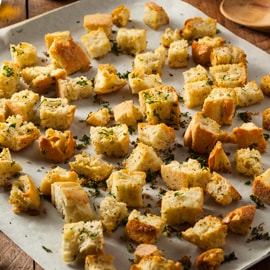 5. Croutons
Oud brood? Knapperige croutons! Met een beetje omdenken is waste van brood een verrijking voor de salade. Snij wat oud brood in blokjes, meng met knoflookolie en doe het in de oven. Easy does it. Eenmaal uit de oven kun je nog extra kruiden toevoegen om de smaak perfect af te stemmen op de salades van de dag.