Nieuwe fastfoodcultuur oogst veel succes
Fastfood is aan het veranderen en zo ook de consumenten: een groeiend foodiepubliek is op zoek naar kwaliteit in een informele restaurantomgeving. Lees de tips en adviezen die jij in je eigen zaak kunt toepassen
 Wees fusion, huisgemaakt en gezond.
Nieuwe fastfoodconcepten steken overal de kop op. Wat is het geheim van een goede formule?
Steeds meer haute-cuisinechefs stappen over naar fastfoodconcepten. Niet alleen als uitlaatklep voor hun creativiteit, maar ook omdat het een beproefd bedrijfsmodel is. Het nieuwe fastfood is gourmet, fusion en gezond.
Fastfood is sophisticated geworden. Een hamburger wordt gemaakt van kwaliteitsvlees, geserveerd met smaakmakers als gedroogd eigeel of geschaafde truffel. In sommige pizzeria's kan je kiezen uit verschillende soorten deeg, zoals soja of kamut. Ook ongewone voedselcombinaties worden populair. Denk aan Indisch paranthabrood gevuld met mediterraanse kip en tzatziki, of Chinese congee met gerookt eigeel en truffel.
Dit nieuwe fastfood trekt een publiek van foodies aan. Zij vragen snelle, creatieve en lekkere maaltijden met kwaliteitsingrediënten en tegelijk ook gezonde keuzemogelijkheden. De mensen willen van een heerlijke snelle maaltijd kunnen genieten, zonder zich schuldig te voelen om teveel calorieën te eten. Enkele dingen om aan te denken:
Ga voor groen. Bied steeds ten minste één vegetarische optie aan op je menu. Groenten worden tegenwoordig beschouwd als hippe luxeproducten. Van geschroeide broccoli tot romige aardpeerpuree of knapperige wortelgroenten.
Bied huisgemaakte ingrediënten aan. Het is oké om met kwaliteitsgroenten uit de winkel te werken, maar balanceer ze met huisgemaakte ingrediënten. Huisgemaakte ingrediënten zijn gezond en vers en je kunt er je eigen signatuur van maken.
Kook traag en serveer snel. Gourmet fastfood wordt snel geserveerd, maar de mise-en-place en het kiezen van kwaliteitsproducten vergen veel tijd en aandacht.
Denk global. Het fastfood van vandaag is eigenlijk een grote smeltkroes van smaken. Mexicaanse taco's kunnen worden gevuld met Koreaanse ingrediënten, Flammkuchen uit de Elzas kan besmeerd worden met pittige Italiaanse 'nduja.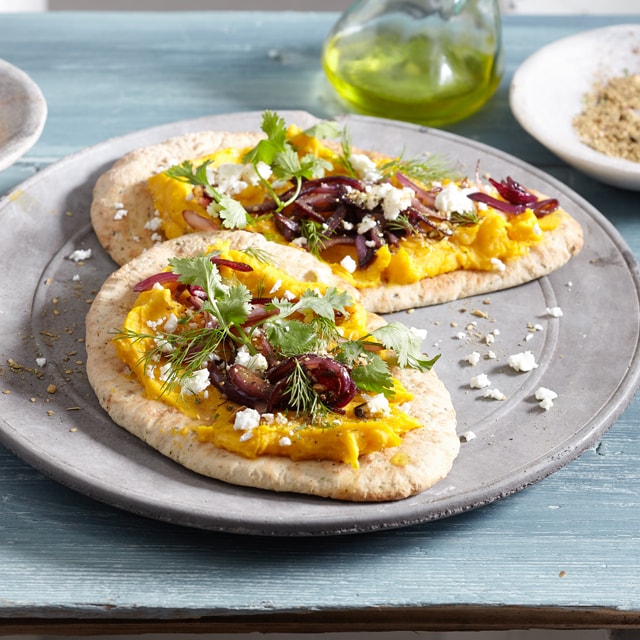 Restantjes leveren dikwijls de beste en meest creatieve broodjes op. Enkele inspirerende ideeën om je op weg te helpen.
Lees meer