6 inspirerende visconcepten 
In vergelijking met andere aan zee grenzende Europese landen, ligt de visconsumptie in Nederland relatief laag. Toch weet de gastronomische sector de consument hier langzaamaan in op te voeden. Steeds meer horecazaken richten hun pijlen uitsluitend op vis, en met succes. Op zoek naar inspiratie? Deze Nederlandse vishotspots zijn een bezoekje zeker waard: van toko tot sterrenzaak.  

Oosters tintje
The Fish Toko in de Jordaan in Amsterdam serveert sinds begin augustus 2016 vis met een oosters tintje. Chef Henry heeft een voorliefde voor vis, wat samen met zijn Aziatische afkomst een gouden combinatie blijkt te zijn. Op het menu staan klassieke Oosterse gerechten, maar dan met vis. Denk aan krab dumplings, peking fish of groene curry met kabeljauw. Op de drankenkaart vind je een twintigtal wijnen, die allemaal top  combineren met de visgerechten. 
The Fish Toko, Westerstraat 264, Amsterdam 

Vers van de afslag
Met uitzicht op zee een visje eten: dichter bij de bron kan haast niet. Want de vis komt hier direct vers van de afslag. Kop van de Haven in IJmuiden bestaat al meer dan 30 jaar, maar is in oktober 2016 heropend. In het vernieuwde restaurant proef en beleef je de maritieme sfeer. Het restaurant is laagdrempelig en biedt voor ieder wat wils, van een visburger en sushi, tot een bouillabaisse en fruit de mer. Speciaal voor de niet-visliefhebbers staat er een portie 'kippeling' op het menu.
Kop van de Haven, Sluisplein 80, IJmuiden 

Voor ieder wat wils
Na een succesvolle start in de markthallen in Rotterdam opent The Fish Market in 2017 ook zijn deuren in Utrecht. In deze seafood bar staan duurzaamheid en kwaliteit hoog in het vaandel. De kaart is ontzettend uitgebreid, met gerechten die variëren van een boterham met vissalade, tot sashimi of een luxe plateau fruit de mer..
The Fish Market, Binnenrotte 105-111, Rotterdam
Binnenkort: The Fish Market, Schoutenstraat 17-19, Utrecht 

Theather of fish
Bij Pesca serveren ze kwaliteitsvis in een unieke theatersetting, waarbij de beleving van de gast centraal staat. Sterker nog, als gast maak je zelf actief deel uit van die beleving. Gasten kiezen eerst een verse vis, die uitgestald ligt zoals op de markt. Dan is er de keuze uit verschillende side dishes en kan er gekozen worden voor een bucket met bijbehorend lokaal bier of een fles wijn. Zodra de vis bereid is, mag de gast 'm zelf ophalen bij de 'visafslag'. 
Pesca, Rozengracht 133, Amsterdam 

Met een korreltje zout
In het hartje van Utrecht kun je sinds begin 2016 bij visbistro Sea Salt Saloon genieten van verse en verantwoord gevangen vis met een uitgekiende selectie bijpassende drank. Het hele interieur is doorspekt van grappige visdetails. De chefs bereiden de vis zoveel mogelijk puur op smaak, zonder al te veel poespas. Dit alles onder het mom van: 'neem het leven met een korreltje zout, dikke garnalen croquetten en Belgisch witbier'.
Sea Salt Saloon, Wed 3, Utrecht 

Visje uit 't vuisje
De in Amsterdam gevestigde Visbar Beet is een 'in between' vis-eetgelegenheid. Je kunt er uitgebreid dineren maar je kan er ook een visje uit het vuistje eten. Door het aangename interieur - met industriële elementen, veel hout en zacht blauwe tinten - is de optie tot uitgebreid dineren wel zeer verleidelijk. Het overgrote deel van de vis wordt gevangen aan de Europese kust. Doel is om - zoals ze het zelf zeggen - zo min mogelijk vis met een vliegticket op het menu te voeren.
Visbar Beet, Dapperstraat 26, Amsterdam 
Aan en in de buurt van de Nederlandse kust valt een hoop lekkers uit de zee te vissen. Met deze wijzer ontdek je welke soorten te verkrijgen zijn in bepaalde periodes van het jaar, in welke regio ze opgevist worden en wat hun voedingswaarde is. 
Stuur mij de gratis viswijzer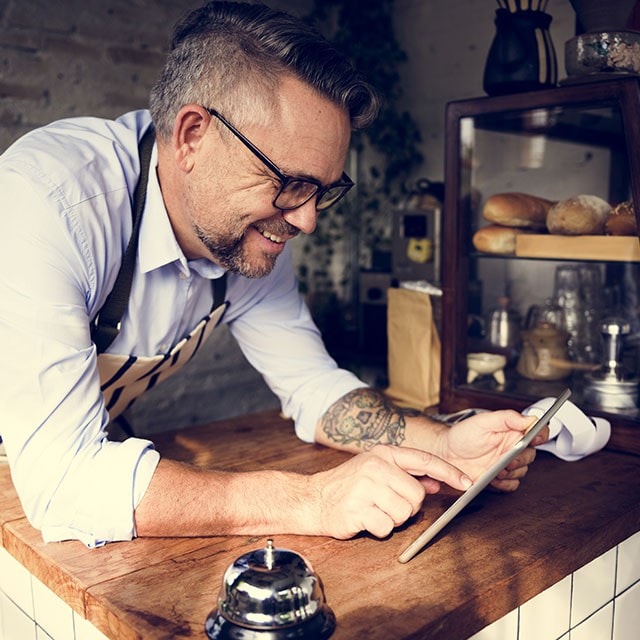 Op de hoogte blijven? Schrijf je in voor onze gratis nieuwsbrief.
Schrijf je nu in