Polenta balletjes
Dit recept is het resultaat van een unieke samenwerking met chefs. De recepten zijn gebundeld onder de naam M.E.P. oftewel " Mise en Place ". Recepten door chefs voor chefs.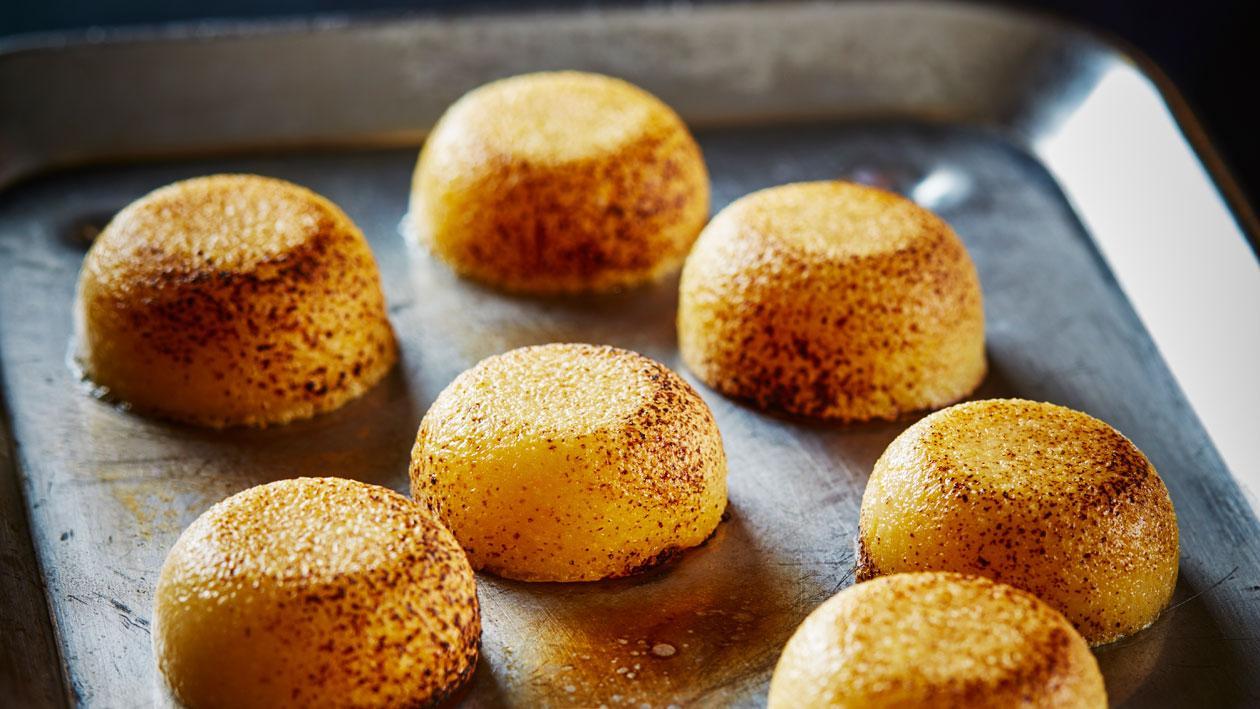 Ingrediënten
Balletjes
parmezaanse kaas, geraspt

80 g

Gevogelte bouillon

1000 mg
Bereiding
Balletjes

Alles in de thermomix en draaien en koken ongeveer 12 min stand 3,5. Siliconen matje inspuiten met pan coating. Als de polenta gaar is in de vormpjes doen en in vriezen. Uit de vorm drukken en dan verder verwerken bakken of frituren of branden met gas brander. Je kan evt kaas vervangen door blauwe kaas.