Komkommerschuim
Dit recept is het resultaat van een unieke samenwerking met chefs. De recepten zijn gebundeld onder de naam M.E.P oftewel "Mise en Place". Recepten door chefs voor chefs.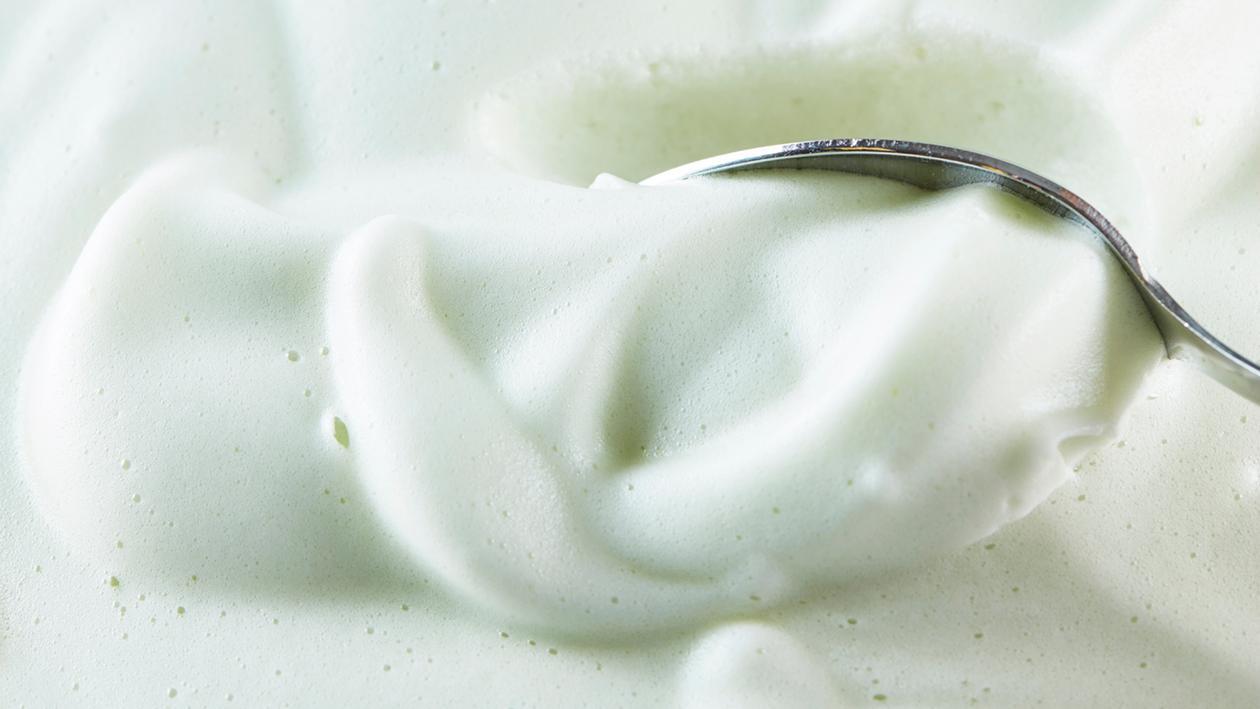 Ingrediënten
Komkommerschuim
zoetzuur marinade 1deel azijn/ 1deel suiker/ 1deel water

100 mg
Bereiding
Komkommerschuim

Breng het komkommersap op smaak met de zoetzuur marinade, peper en zout. Verwarm 1dl van het vocht en los hierin de geweekte gelatine op. Sla dit luchtig met de rest van het vocht in een kitchenaid bowl met een bak ijs eronder zodat de masse snel terug koelt. Ga door totdat het de dikte heeft van opgeslagen eiwit. Stort dit nu in de gewenste vorm of bak laat opstijven, en dan lossen of uitsteken.