Crémeux van bloedworst met appelparels
Dit recept is het resultaat van een unieke samenwerking met chefs. De recepten zijn gebundeld onder de naam M.E.P. oftewel "Mise en Place". Recepten door chefs voor chefs.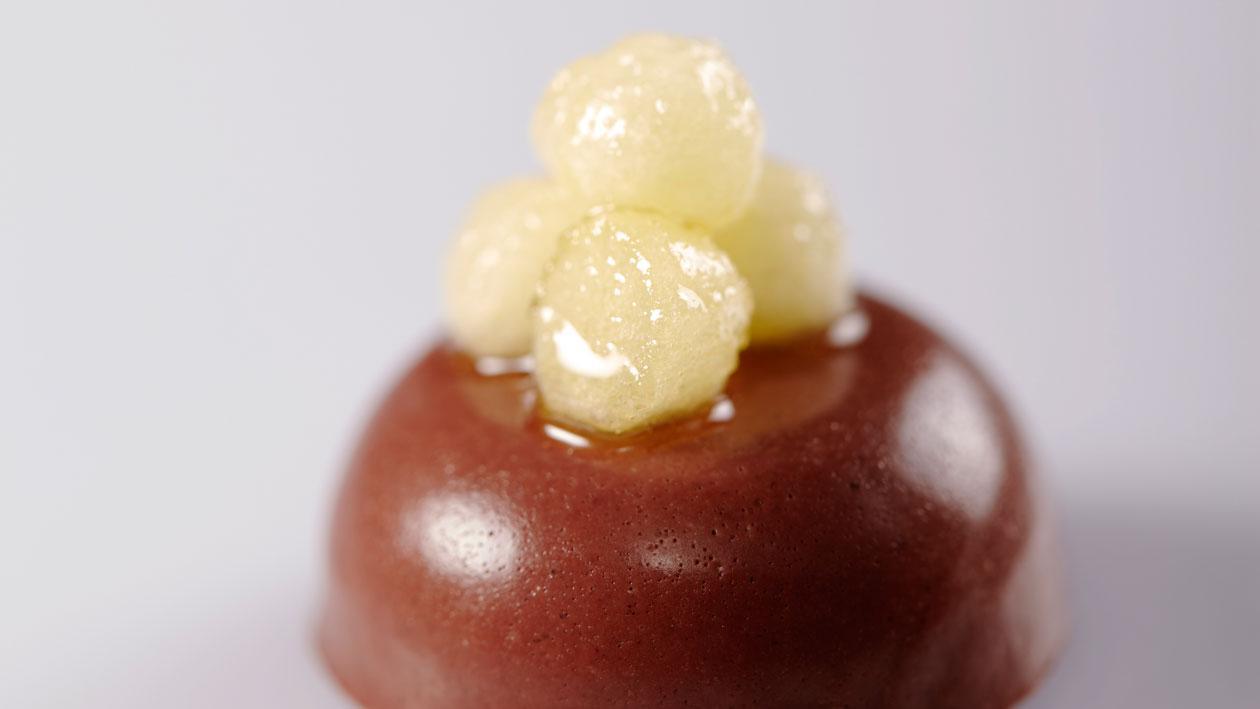 Ingrediënten
Crémeux
appelparels
Bereiding
Crémeux

Week voor de crémeux de gelatine in water. Snijd de bloedworst in blokjes. Verwarm het appelsap, los de bloedworst erin op. Voeg Primerba en rommelkruid toe. Cutter het mengsel glad, zeef en doe terug in een pan. Voeg de eidooier toe en gaar het mengsel al roerend to 70ºC. Voeg de uitgeknepen gelatine en créme fraiche toe en koel terug tot 50ºC. Monteer met de roomboter, breng op smaak en deponeer in gewenste vormpjes. Koel terug en haal de crémeux uit de vormpjes. Serveer op kamertemperatuur.

appelparels

Breng voor de appelparels het water, de witte wijn en het appelsap samen met de suiker aan de kook. Schil de appels en boor ze uit met een miniparisienneboor. Bind de massa als deze kookt af met Gelepessa en vacumeer. Gaar 15 minuten in een warmwaterbad van 85ºC. Serveertip. Past goed bij een voorgerecht van lauw/wrm wild of gevogelte.