Bonte tomatensalade met zoetzure sjalotjes
De salade kan ook een uitstekende basis zijn voor een voorgerecht. Verrijk de salade dan eventueel met wat buffel mozzarella of schapenkaas.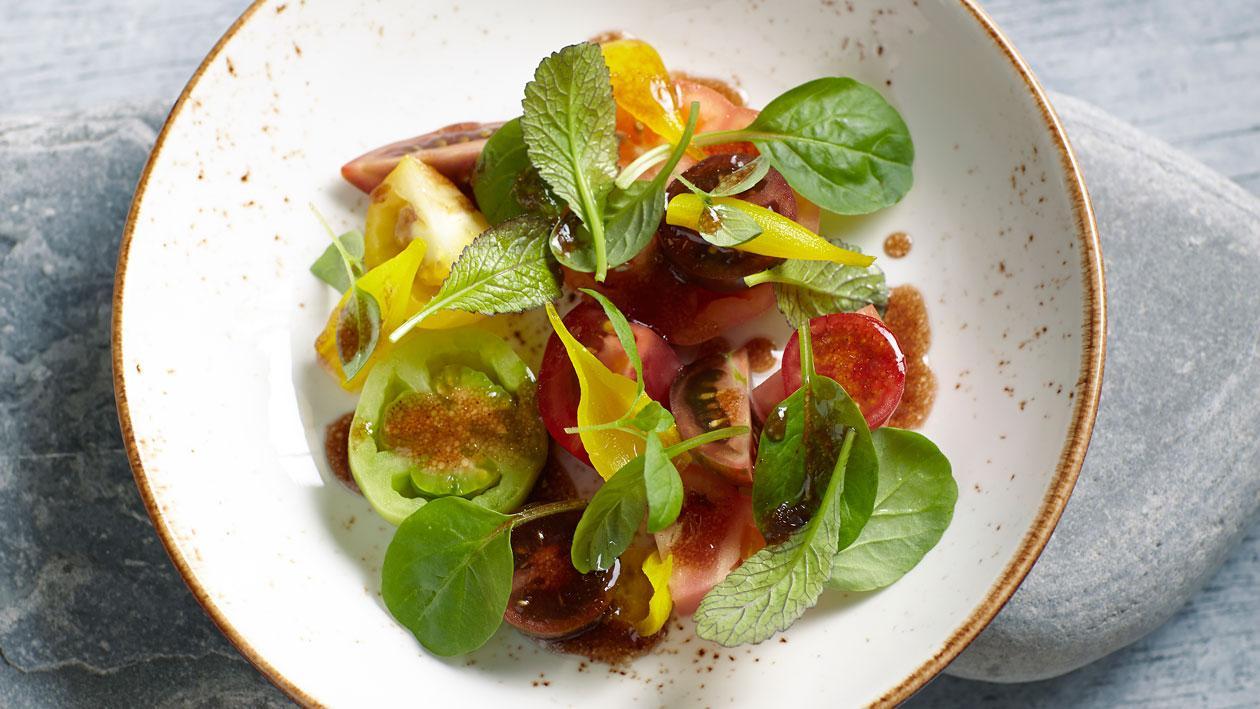 Ingrediënten
Zoet zuur
Knorr Professional Chilipuree

2 g
Tomaten
Opmaak
zongedroogde tomaatjes USDA

30 st
Bereiding
Zoet zuur

Kook de rijstazijn met de suiker, saffraan en de chilipeper. Maak ondertussen de sjalotjes schoon en halveer ze overdwars. Voeg de sjalotjes aan het zoetzuur toe en breng het geheel aan de kook. Haal de pan van de hittebron en laat de sjalotjes in het zoetzuur afkoelen.

Tomaten

Maak de tomaten schoon en snijd ze in stukken. Was de slasoorten en droog ze voorzichtig in de slacentrifuge.

Opmaak

Verdeel de gesneden tomaat over de borden. Leg de zongedroogde kerstomaatjes erbij. Verdeel de slasoorten er speels over en maak de salade af met de balsamicovinaigrette. Garneer het geheel met de limoencress. Verrijk de salade eventueel met wat buffel mozzarella of schapenkaas.