BBQ tomatensoep met geroosterde groenten en pulled pork - Unox
Wij vroegen chefs wereldwijd naar hun favoriete soeprecepturen en -ervaringen. Ontdek samen met ons 's werelds bijzonderste soepen.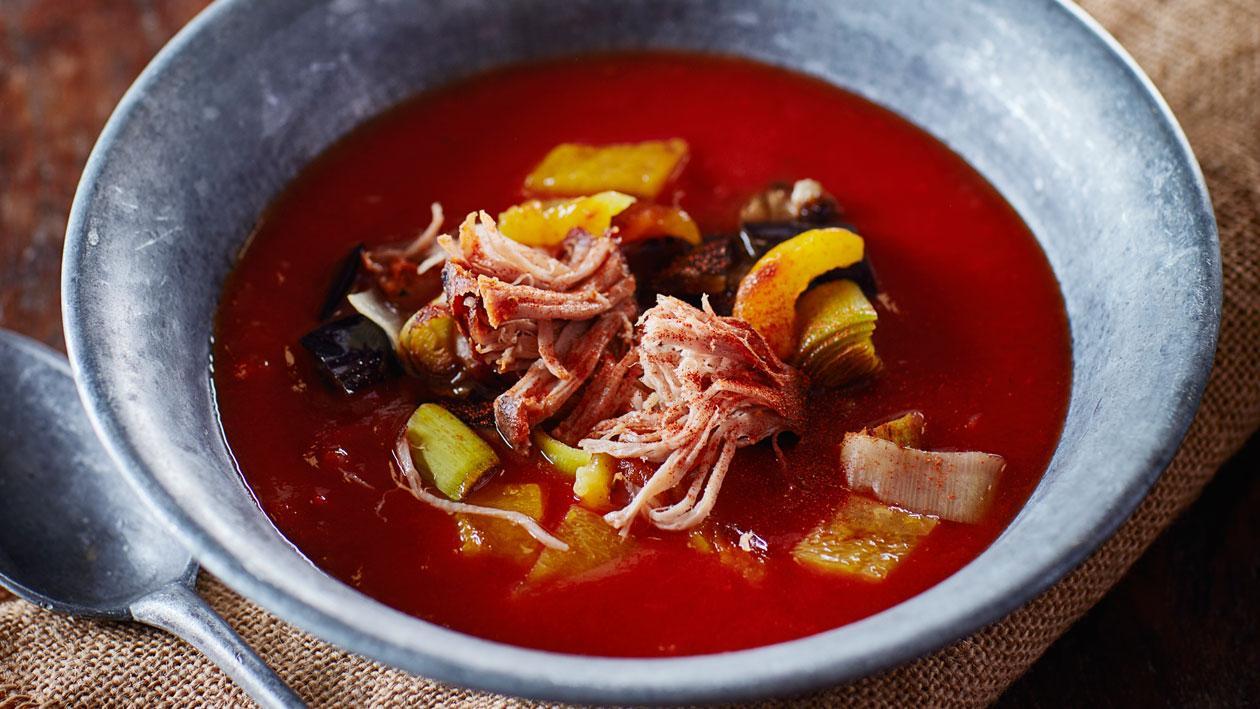 Ingrediënten
soep
Garnituur
Opmaak
gerookte paprikapoeder

2 g
Bereiding
soep

Verwarm de soep in gesloten verpakking in de combisteamer of 'au bain marie' in een pan met heet water.

Garnituur

Rooster de groenten in de oven, grill of barbeque. Verwarm de pulled pork in de oven. Pel de paprika's en de prei en snijd ze samen met de aubergine in stukjes.

Opmaak

Schep de soep in de soepkoppen. Verdeel de geroosterde groenten samen met de pulled pork over de soep. Maak de soep af met een klein beetje gerookt paprikapoeder.