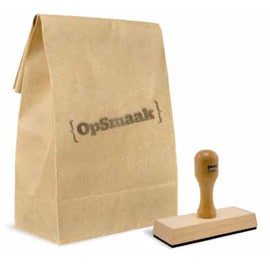 Custom logo
Maak papieren koffiebekers of lunchzakjes persoonlijk met je bedrijfslogo door ze te stempelen of stickeren. Simpel en goedkoop. Te leuk! Bij Posthumus heb je je eigen stempel binnen een week thuis.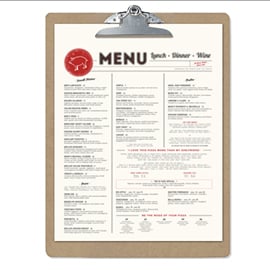 Streetmenu
Pak uit met je menu. Ontwerp een menukaart op A4 papier in de huisstijl van je zaak en klem ze vast op een houten klembord. Makkelijk en goedkoop wanneer je menu regelmatig veranderd.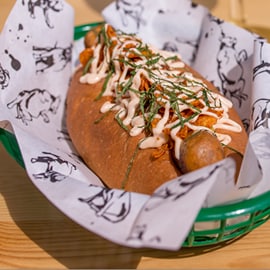 In je mand
Sommige gerechten vragen helemaal niet om servies en zien er veel leuker uit in een mandje. Ideaal voor hamburgers, friet, hotdogs, chips, taco's en ga maar door.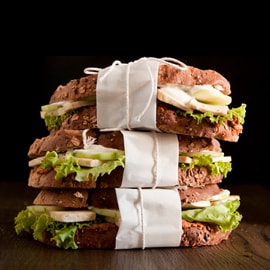 Houtje Touwtje
Het zijn vaak de kleine details die het verschil maken. Strik een eenvoudig braad- of slagerstouw om sandwiches, muffins of repen en je snacks zien er ineens uit als een klein cadeautje.