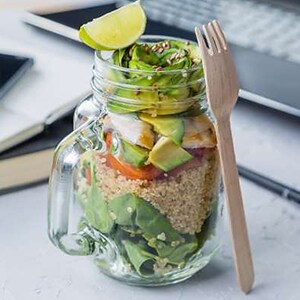 Nieuwe maaltijdmomenten
Met het verdwijnen van de 9 tot 5 werkdag, zijn ook de vaste ontbijt-, lunch- en dinermomenten verdwenen. We gaan zelfs richting een gemiddelde van zeven mogelijke eetmomenten per dag. Soepen passen perfect in dat patroon: ze kunnen bijna ieder moment van de dag en vervullen de functie van lichte lunch, tussendoortje of volwaardige maaltijd.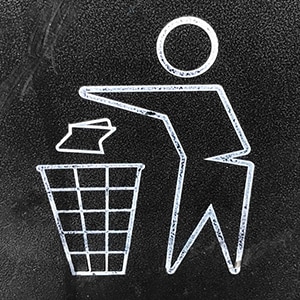 Waste-verwerker nummer 1
Jaarlijks verspillen we per persoon zo'n 41 kilo voedsel, waarvan 14% groenten. Soep is een perfecte manier om de restjes te verwerken die je anders had weggegooid, maar ook ideaal om producten te gebruiken die niet (meer) voldoen aan het schoonheidsideaal. Denk aan overrijpe tomaten of paprika's met een plekje: zij vinden hun plekje in een smaakvolle soep.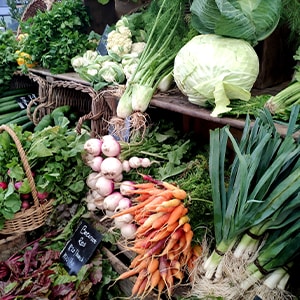 Volgeladen met groenten
Voldoende groenten eten: het is voor velen best een uitdaging. Soep is de ideale manier om lekker veel groenten te eten. Soep bereid met 600 gram groenten per liter water levert per kom à 250 ml ongeveer 150 gram groenten op. Zo geef je je gasten makkelijk een duwtje in de goede richting.Tip: Gebruik Knorr Professional soep als smaakvolle basis en voeg hier extra verse groenten aan toe.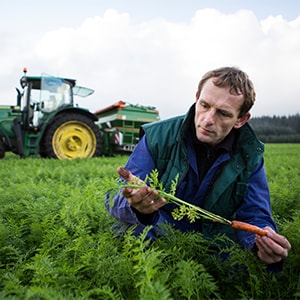 Storytelling
Gasten zijn op zoek naar een eetervaring die ze verrijkt. Ze zijn benieuwd naar de herkomst van producten of smaken. Werk je bijvoorbeeld met producten van lokale leveranciers, communiceer dan hun verhaal aan je gast. Ook is het leuk om aan tafel, of op de menukaart te vertellen over de bijzondere herkomst of de traditie achter een soep, zoals de Marokkaanse Harira.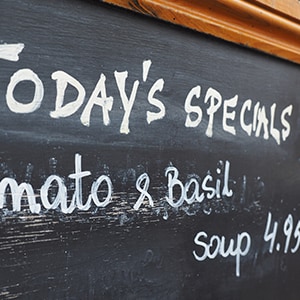 Variëren en personaliseren
Met soepen is het makkelijk om te variëren en daardoor snel te wisselen in aanbod. Je kunt inspelen op het seizoen (aspergesoep), soepen maken met wereldse smaken (Thom Kha Kai) of juist publiekslievelingen serveren (tomatensoep). Soepen zijn makkelijk in de bereiding en daardoor snel aan te passen. Ook is het eenvoudig om te reageren op specifieke wensen. Als je de basisvariant vegetarisch houdt en vlees of vis als extra smaakmaker aanbiedt, kom je tegemoet aan de verschillende voorkeuren van je gast.