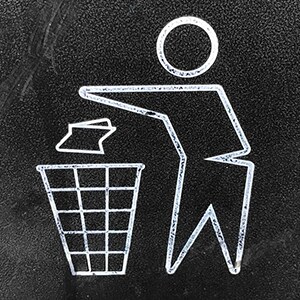 Werp een blik in je prullenbak
Voordat je gaat nadenken over hoe je minder afval kunt creëren, is het goed om te weten wat je allemaal weggooit. Het klinkt niet zo fris, maar als je ziet wat er in de prullenbak belandt, dan kan je daar actie op ondernemen. Zijn het veel restjes van wat je gasten hebben gegeten? Dan is het misschien een idee om de porties te verkleinen. Zijn het veel rauwe producten die over de datum zijn? Spoor dan je medewerkers aan om kritischer in te kopen.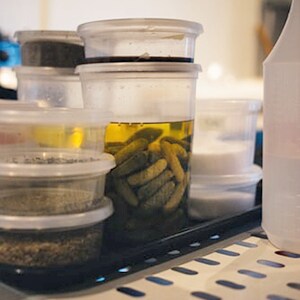 Let op waar je je spullen bewaart
Veel groenten en fruit worden weggegooid omdat ze niet op de juiste plek bewaard zijn. Bananen in de koelkast worden bijvoorbeeld sneller bruin. En leg je peren direct naast je bananen? Dan rijpen deze veel sneller. Zorg dat je medewerkers op de hoogte zijn van wat ze waar moeten bewaren. Op die manier gaan je ingrediënten langer mee en blijven ze beter van kwaliteit.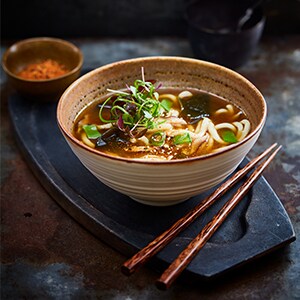 Luchtdicht verpakken én garen
Vacuüm verpakken is een van de snelste manieren om bederfelijke producten langer goed te houden. Daarom is een vacumeermachine een investering die zich snel terug kan verdienen. Zo'n machine is overigens niet alleen handig om verspilling tegen te gaan, sous-vide garen is ook nog eens een smakelijke en makkelijke bereidingswijze waarbij voedingsstoffen goed behouden blijven.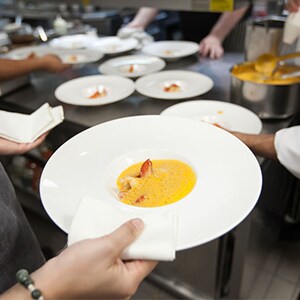 Wekelijkse specials en promoties
Heb je een overschot aan bijvoorbeeld verse aardbeien? Dan kun je de aardbeien aanbieden in een signature-dessert of extra daghap zodat je voorraad toch nog opraakt. Wekelijkse specials en promoties zijn een ideale manier om ongebruikte ingrediënten op te maken voordat ze vergaan. Schrijf deze op een krijtbord en laat je medewerkers ze mondeling promoten.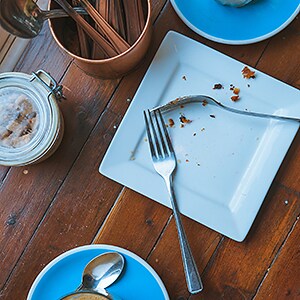 Geef je producten een nieuw leven
Merk je dat je toch ingrediënten overhoudt? Verwerk ze dan in gerechten op de kaart die ideaal zijn voor restverwerking zoals soepen en smoothies. Zo is Japanse noedelsoep een ideale manier om restjes groenten en andere overgebleven producten te verwerken. En in een gepureerde soep verwerk je eenvoudig groenten die niet meer voldoen aan het schoonheidsideaal.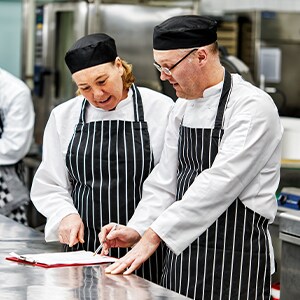 Creëer bewustzijn onder je medewerkers
Maak voedselverspilling onderwerp van gesprek of in andere woorden: maak het belangrijk. Dat gaat in eerste instantie over de juiste kennis en training, zoals het bewaren en juist bereiden van producten en het vermijden van fouten bij het opnemen van bestellingen. Maar het wordt nog leuker als je met elkaar de uitdaging aangaat om zo min mogelijk waste te genereren. Dat zorgt voor betrokkenheid en creativiteit.