Brood is de basis van maaltijden over de hele wereld. Inspiratie voor de lekkerste broodjes en sandwiches kun je dan ook opdoen op ieder continent: vrijwel iedere eetcultuur kent een eigen broodtraditie. Welke trends zijn op dit moment in opkomst?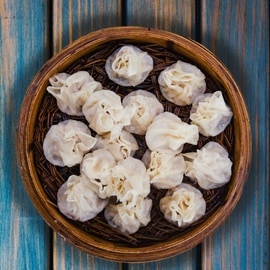 Trend 1: Stomend heet
De keuken van Sichuan is in China de beste van het land. Een toegankelijke Sichuanese maaltijd is het gestoomde brood: mantou. Aan het deeg van mantou wordt rijsmiddel toegevoegd zodat het lekker luchtig wordt. Na het stomen is het nog mogelijk de broodjes te frituren. Chinezen eten mantou vaak gezoet met gecondenseerde melk.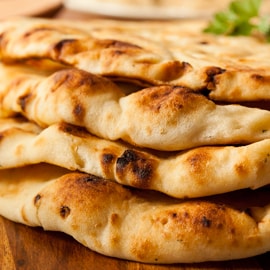 Trend 2: Flatbreads
Platte, ongerezen broden bevatten misschien minder lucht, maar des te meer smaak. En prima te beleggen met verschillende smaken. Zo serveert fast-casual keten Season meer dan 50 verschillende soorten flatbread. Zoals de Spicy Chipotle Shrimp met gegrilde ananas, feta en geroosterde Mexicaanse poblano pepers.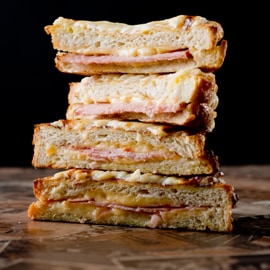 3. Broodroosters
It's tosti-time. Gerechten met toasted bread worden steeds populairder. Maar dan wel in een nieuw jasje. Ham en kaas? Dan wel biologische kaas van de lokale boer en een mooie luchtgedroogde pata negra ham. En natuurlijk met mooi zuurdesembrood in plaats van een sneetje wit.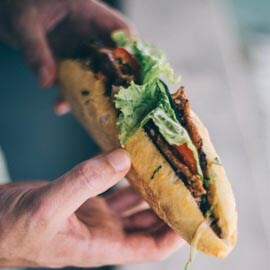 Trend 4: Up and coming Cambodia
In Cambodia leeft de mens niet van rijst alleen. In Amerika zijn de sandwiches uit het Aziatische land al een grote hit. Met ingrediënten als kwah ko (gedroogd vlees met 'Khmer' kruiden) en pickles creëer je de typische Cambodjaanse smaak. De combinatie van de Franse baguettes met lokale kruiden en smaken maakt dit gerecht uniek in Azië.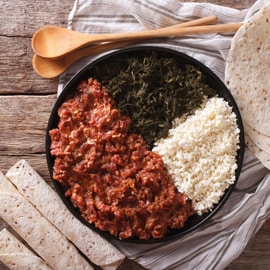 Trend 5: Glutenvrij meel
Meel van teff, is de glutenvrije basis voor injera. Dit licht zure maar supergezonde platbrood is in Ethiopië de basis onder elke maaltijd. Ethiopiërs serveren vlees, groenten en linzen op de grote ronde broden en scheuren er stukken af om de toppings mee op te pakken. Brood en bestek in één dus.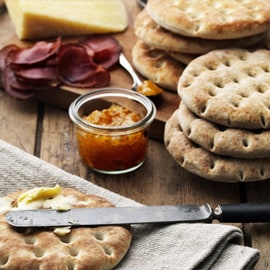 Trend 6: Polarbröd
Ook steeds vaker gespot: Zweeds zacht brood. In Zweden is polarbröd een klassieker met rendiervlees, maar er is natuurlijk veel meer mogelijk. Doordat het brood zacht en rond van vorm is, is het een ideale basis voor een 'wrap' met pulled pork of gegrilde groente.