Het vertrouwde broodje gezond is getransformeerd naar een Instagram-waardige maaltijd. Verrassende combinaties, verse ingrediënten en oogstrelende presentaties. Deze sandwichshops laten zien hoever de liefde voor een sandwich kan gaan.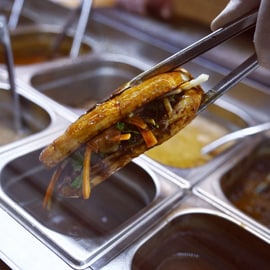 1. Ondergedompeld
Meat and Sauce is een kleine streetfoodbar in Budapest.. De naam van het concept spreekt voor zich: op de kaart culinaire broodcreaties met vlees en saus. Je bestelt een knapperig broodje dat vervolgens wordt ondergedompeld in een bak saus.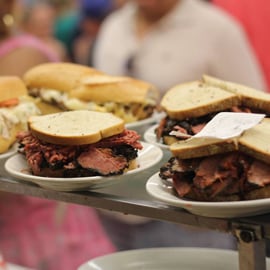 2. Rijkelijk belegd
Katz's Delicatessen in New York is beroemd geworden door hun meesterbereiding van de pastrami sandwich. Deze meestercreaties zijn méér dan rijkelijk belegd met een verhouding van ongeveer 20% brood 80% pastrami. De lange rijen bewijzen het succes van deze delicatesse.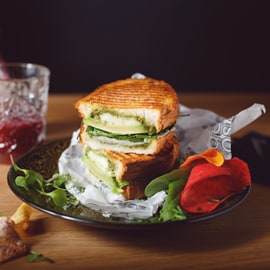 3. Croque 2.0
De croque maakt zijn comeback. In de onlangs geopende Tostibar in het Nederlandse Arnhem serveren ze enkel croques, maar dan wel over the top belegd. Er is keuze uit bijna 15 verschillende croques tussen de € 4,50 en € 8,50. Ze werken er met speciaal ontwikkeld brood en uitsluitend verse seizoensproducten uit de regio.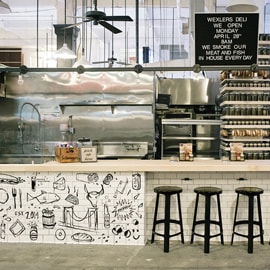 4. Jewish soul food
Deze typische Joodse Deli in Los Angeles staat voor traditie, kwaliteit en vakmanschap. Bij Wexler's Deli bereiden ze hun pastrami zelf en roken ze hun eigen zalm volgens de  ouderwetse methodes. De menukaart bestaat voornamelijk uit bagels en sandwiches..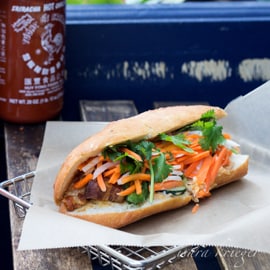 5. Streetfood stijl
Báhn Mì. Wie ooit in Vietnam is geweest moet ze gespot of geproefd hebben. Dit Vietnamese streetfood item wint sinds kort ook aan populariteit buiten Azië. Bun Mee in San Francisco, vernoemd naar de uitspraak van dit broodje, heeft zijn hele concept gewijd aan dit broodje met Franse roots.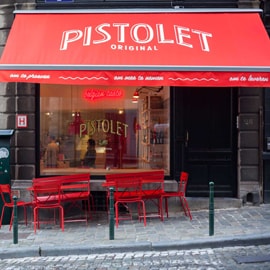 6. Pistolet Artisanale
Het Brusselse Pistolet Original is een ode aan de van origine Belgische Pistolet. Dit concept is het bewijs dat je van iets simpels iets overheerlijks kunt maken door alleen genoegen te nemen met het beste wat België te bieden heeft.  De missie van Pistolet Original is om vergeten specialiteiten letterlijk weer op de kaart te zetten.