Naast smaak en een uitgebreid assortiment is een originele presentatie erg belangrijk om het verschil te maken met jouw buffet. Probeer daarom continu op zoek te gaan naar manieren of technieken om je gerechten op het buffet, of snacks tijdens een meeting, net even anders te presenteren. Wij serveren je zes tips om de wow-factor te creëren met jouw banqueting.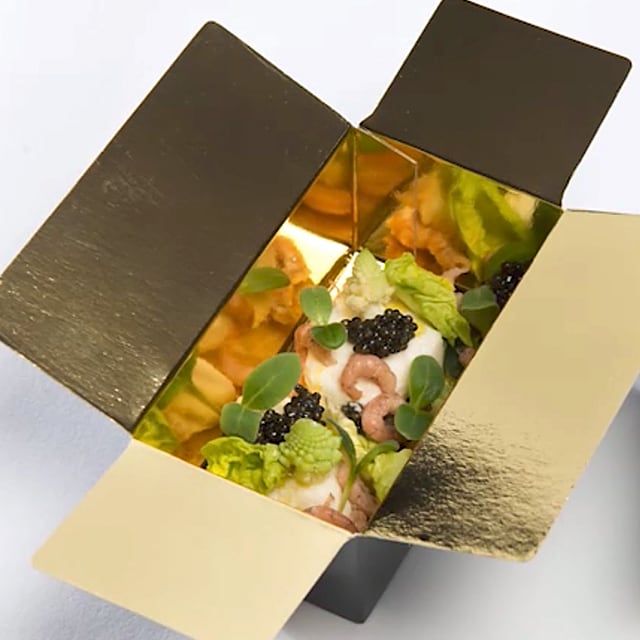 1. Serveer kleine cadeautjes
Bied gasten een extra beleving door je gerechtjes op een originele manier te presenteren. Wat dacht je bijvoorbeeld van kleine gerechten in een luxe bonbondoosje? Hartstikke leuk om uit te delen tijdens een vergadering of een meeting. Of om te presenteren op het buffet. En een mooie bijkomstigheid: je kunt dit eerder op de dag makkelijk voorbereiden. Dat scheelt weer stress tijdens de piekmomenten.

2. Verleid met zoet
Ondanks alle gezonde voornemens en bewuste keuzemogelijkheden die je biedt, heeft elke gast zo zijn guilty pleasures. Want zo nu en dan is het ook wel eens lekker om jezelf te verwennen. Geef gasten daarom een goede reden om even de zaal of vergadering uit te sluipen. Een klein snoepwinkeltje zal de zoetekauwen zeker motiveren om van hun plekje op te staan. Creëer een zoet hoekje met leuke potten vol snoep. Leg er puntzakken en schepjes bij en laat de gast zelf een lekker snoepzakje samenstellen. Succes gegarandeerd!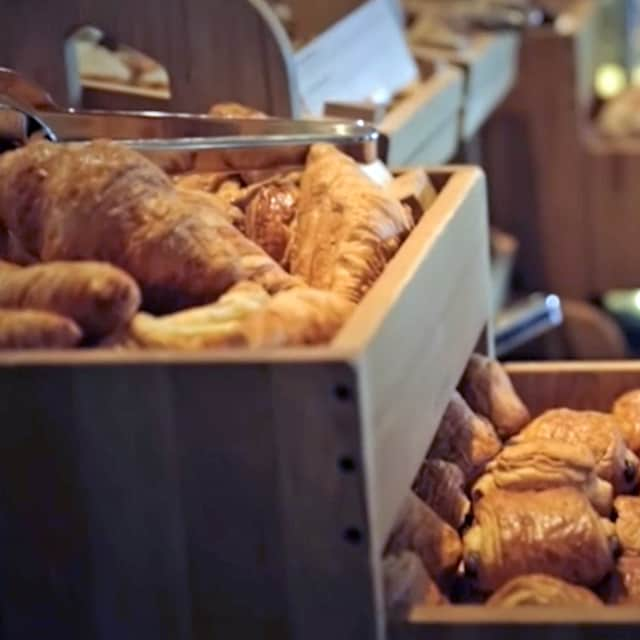 3. Ga de hoogte in
Creëer extra meters op je buffet door de hoogte in de gaan. Kies voor handige stellages of kastjes met lades bijvoorbeeld. Het ziet er niet alleen luxe uit, maar het biedt je ook nog eens een hoop extra ruimte. Zorg wel dat het niet te hoog wordt, de gast moet er wel bij kunnen natuurlijk.

4. Daag jezelf uit 
Denk niet: 'wat er nu op het buffet ligt is prima en dat doe ik de rest van het jaar'. Blijf kritisch op je buffet. Loop er zelf maandelijks doorheen en probeer het te bekijken door de ogen van een gast. Ziet alles er aantrekkelijk uit? Hoe is de looproute? Probeer jezelf continu uit te dagen om het buffet elke maand een beetje beter te maken. Vraag ook je collega's om proactief mee te denken en ideeën te delen.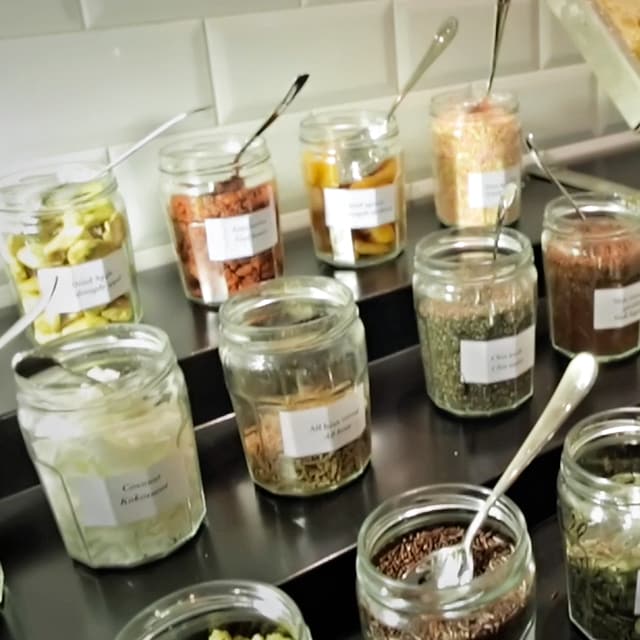 5. Denk uit de bak
Presenteer niet alles in grote bakken vol monoverpakkingen. Maar geef een originele twist aan je buffet. Verzamel bijvoorbeeld jampotten en presenteer daar je toppings zoals walnoten en pompoenpitten in, of beleg zoals hagelslag en pindakaas. Het ziet er niet alleen tof uit, het is ook inkooptechnisch interessant. Want hierdoor kun je grotere en voordelige verpakkingen aanschaffen en hoef je een stuk minder (halfvolle) kleine verpakkingen weg te gooien. Tel uit je winst.

6. Laat gasten kiezen 
Gasten vinden het prettig om zelf hun beleg, toppings en smaakcombinaties te kiezen. Serveer daarom geen kant-en-klare salades of gesmeerde sandwiches maar laat ze eigen keuzes en samenstellingen maken. Pas daar je brood- en saladebuffet aan. Bied een goede basis in brood en saladesoorten en vul dat aan met lekkere toppings en beleg. Het scheelt jou en je collega's werk en de gastenbeleving stijgt. Een mooie win-winsituatie!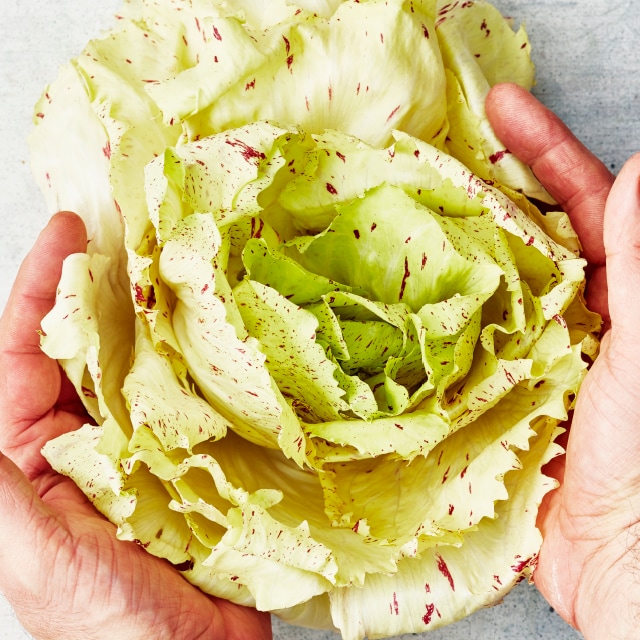 Ontdek de resultaten van ons onderzoek naar het effect van het serveren van minder vlees en meer groenten op de voedselinname, de waste en de gasttevredenheid.
Wat is het effect?