Er zijn tal van redenen om meer groenten en minder vlees te serveren. Het is beter voor het milieu en beter voor je marge. Toch ervaren behoorlijk wat chefs een barrière om daadwerkelijk die stap te zetten. Ze zijn bang dat het meer tijd kost of ze hebben niet de juiste inspiratie om er wat leuks van te maken. Terwijl het juist bij grote groepen belangrijk is om voor ieder wat wils te bieden. Daarom serveren wij zes tips voor meer groenten op je buffet.

1. Focus op smaak
Ontdek hoe je groenten lekker op smaak kunt brengen met kruiden, specerijen, dressings en lichte sauzen. Verdiep je in originele smaakcombinaties en serveer smaakmakende pairings. Wat dacht je bijvoorbeeld van geroosterde bloemkool en chili: geroosterde bloemkool heeft een rijke, aardse smaak. Pittige ingrediënten als chili benadrukken de zoete smaak van de kool. Of de combinatie gember en rode kool. Het pittige van gember past perfect bij de robuuste rode kool, die een bitterzoete smaak krijgt in roerbakgerechten.
2. Kies de juiste bereiding
Groenten zijn een belangrijke pijler op je buffet, maar vaak gaan bij de bereiding veel van de vezels en vitaminen en mineralen verloren. Kies daarom voor korte bereidingswijzen zoals stomen of roerbakken. Combineer groenten dan met lichte, frisse sauzen, bereid ze met plantaardige vetten of serveer ze rauw.

3. Maak het bijzonder
Van het vlees of de vis op het buffet weet je vaak precies waar het vandaan komt. Je kunt je gast precies vertellen waarom je juist hiervoor hebt gekozen en benadrukt het misschien wel op de buffetkaartjes. Ook over groente valt vol trots te vertellen. Over de herkomst, de lokale boer die het verbouwt of dat het juist nu op zijn best en in het seizoen is.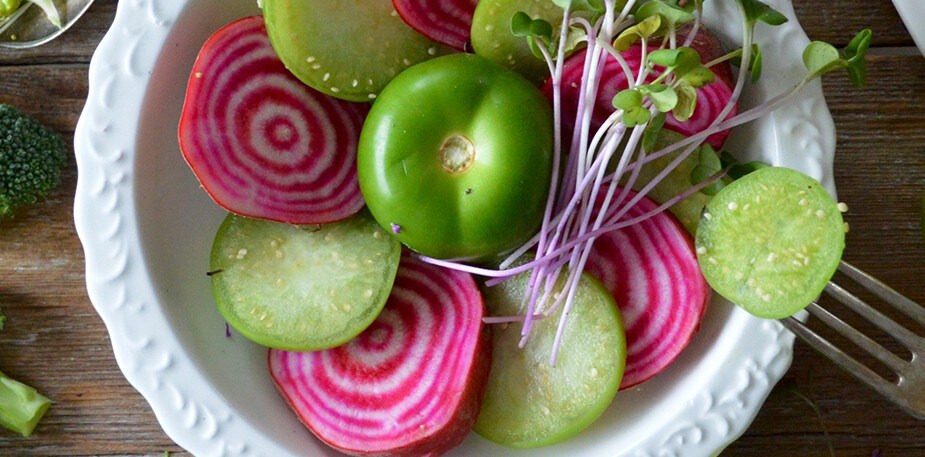 4. Creëer een lust voor het oog
Met groenten heb je een fantastisch kleurenpalet in handen, waarmee je het buffet letterlijk meer kleur kunt geven. Groenten hebben een enorme visuele aantrekkingskracht en kunnen de presentatie van je gerecht een enorme boost geven. Varieer met kleuren, vormen, structuren en smaken. 
5. Werk in het seizoen
Kies voor seizoensgroenten op het buffet. Eten in het seizoen is niet alleen het lekkerst maak ook nog eens het voordeligst. Wil je niet telkens het aanbod aanpassen? Schrijf dan bijvoorbeeld op de buffetkaartjes dat de vis geserveerd wordt met seizoensgroenten. Zo creëer je alle ruimte om te variëren met seizoensproducten.
6. Praat met je leverancier
Je leveranciers zijn de experts en weten precies wat er speelt en in de markt verkrijgbaar is. Maak daarom gebruik van die kennis! Deel je buffetideeën en laat je verrassen door hun advies op het gebied van smaak, combinaties, seizoen, kwaliteit en kostenbesparing.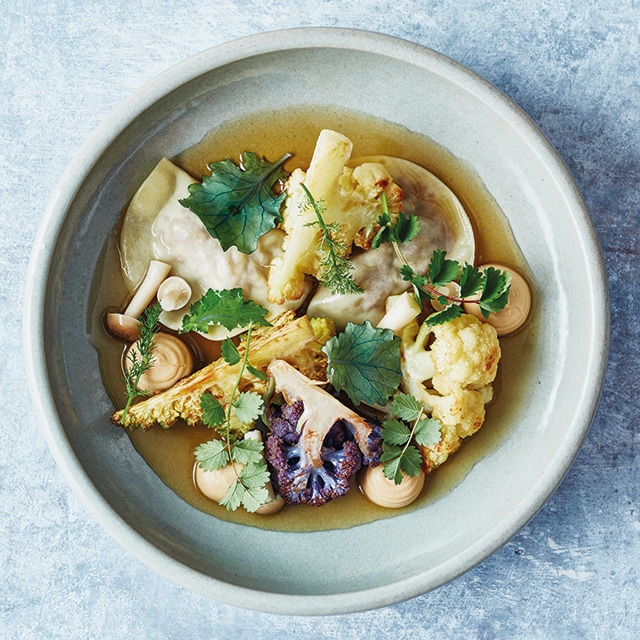 Ontdek hoe je met vega(n) gerechten inspeelt op de laatste trends in foodservice.
Meer informatie