Sultana broodpudding
Deze bread and butter pudding is een perfect nagerecht om oud brood in te verwerken. Serveer dit winterse dessert met een een mooie bol vanille ijs.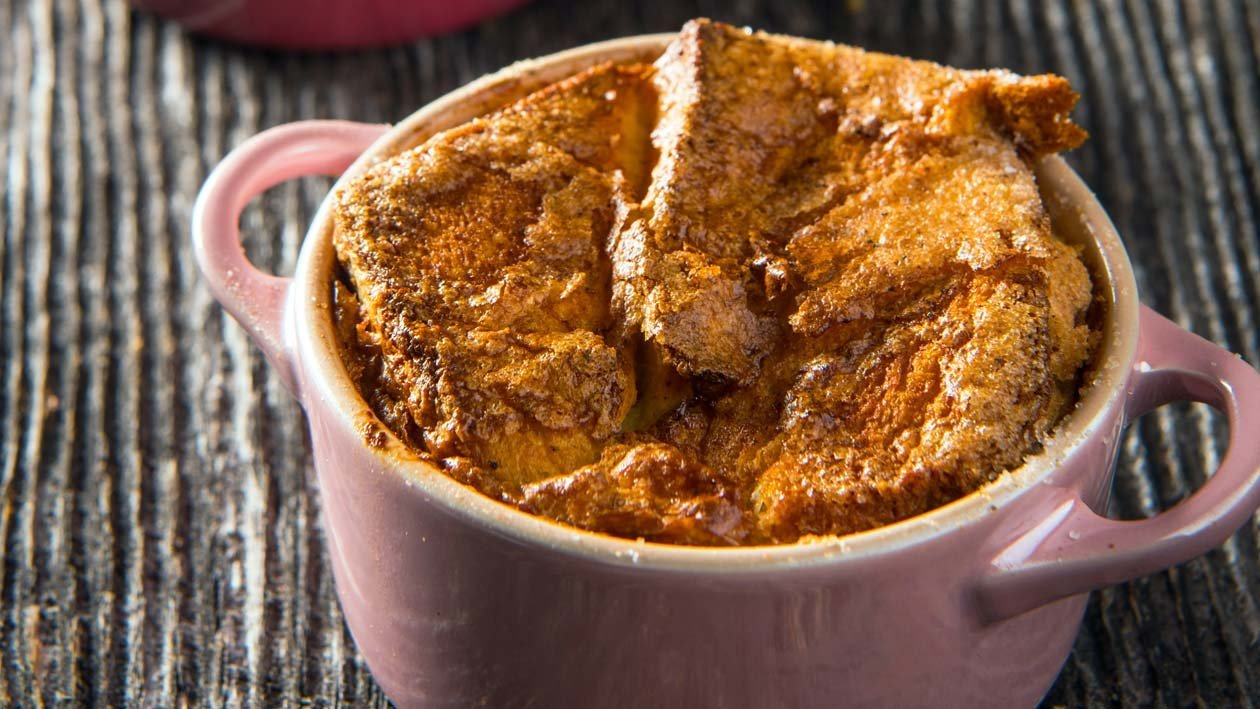 Ingrediënten
Bereiding:
Sultana koekjes

120 stuks

gepasturiseerd heel ei

700 g
Bereiding
Bereiding:

Dit recept is voor 2x1/1 gastronorm. Leg boterpapier in de gastronorm. Snijd de korsten van het brood en smeer elke boterham in met een laagje boter aan één kant. Leg een laag brood op de bodem van de gastronorm, met de beboterde kant naar boven. Leg er dan een laag sultana koekjes overheen en strooi hier een beetje kaneel overheen. Ga dan weer verder met een laagje brood, een laag sultana's en een laagje kaneel, eindig met een laag brood en zet opzij. Verwarm de melk en de room op een laag vuur, breng tot juist onder het kookpunt. Mix de eieren met 175g suiker tot deze licht van kleur zijn. Voeg de warme melk en room toe en meng goed door elkaar. Giet het mengsel over de broodlagen. Vermeng de nootmuskaat en de resterende 100 g suiker en strooi over de laatste laag. Laat 30 min. rusten. Verwarm de oven voor op 180°C en bak de bread and butter pudding in 30 à 40 min. gaar. De bovenkant moet goudbruin zijn.