Met saté kun je eindeloos variëren. Niet alleen in smaak maar ook met presentatie. Vergeet het klassieke witte bord en laat je inspireren.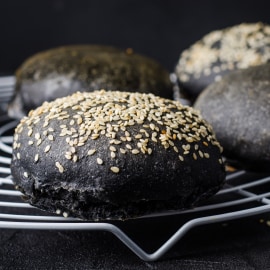 1. Bun in black
Zet je gasten op het verkeerde been met gekleurde broodjes, zoals zwarte sesambroodjes. Een eyecatcher en verrassende verschijning op het bord.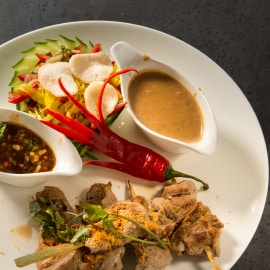 2. Saté on the side
Satésaus mag en kan altijd. Bied de satésaus als bijgerecht aan. Zo kun je deze los verkopen bij andere gerechten.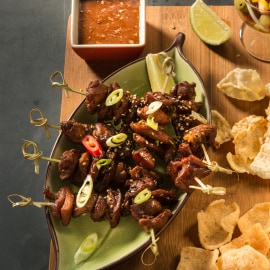 3. Stokpaardjes
In plaats van de gangbare satéstokjes om het vlees aan te rijgen, kun je takjes rozemarijn gebruiken voor een robuust effect. Ook mooi: een stengel citroengras. Deze geeft ook een authentieke smaak af aan het vlees.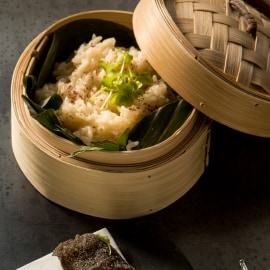 4. Sa-take-away
Bied je gerechten ook aan in meeneemverpakking? Gebruik dan verpakkingen van bamboe. Duurzame verpakkingen die een authentiek feel aan het satégerecht geven.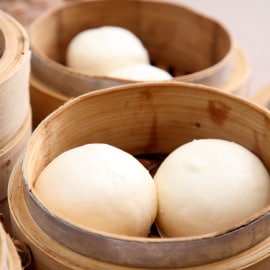 5. Steaming hot
Steamed buns – gestoomde broodjes – zijn helemaal hot. Presenteer de buns in een klassiek bamboe stoommandje.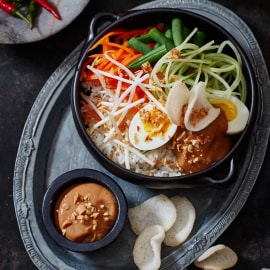 6. Bowls
De laatste trend in presentatie zijn bowls, oftewel kommetjes. Voeg ingrediënten samen in één bowl, maar nog los van elkaar, zodat de gast zelf naar smaak kan mengen. Perfect voor een gado gado.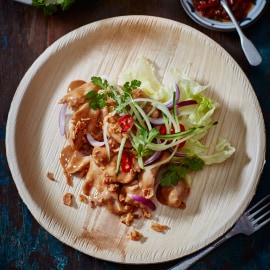 7. Meer dan een saus
Satésaus alleen geschikt voor kip met friet? Welnee, met satésaus kun je nog veel meer. Maak bijvoorbeeld een pindadressing op basis van satésaus voor bij een salade. Of maak een oosterse variant van een klassieker.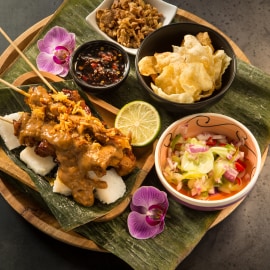 8. Authentiek
Serveer voor een authentieke Indonesische saté de bijgerechten op een bananenblad. Ga helemaal in stijl met bijvoorbeeld aromatische nasi kuning in een piramidevorm of een paar blokjes lontongrijst.