Wil je inspelen op de gezondheidstrend? Dan is de salade, ongeacht het seizoen, onmisbaar op jouw buffet! Een goede salade voorziet je gasten van genoeg energie die ze nodig hebben om hun dag door te komen, maar veroorzaakt geen after-lunch-dip. Hoe bouw je een perfecte salade op, en ook belangrijk: hoe presenteer je de salade op het buffet? Wij serveren je de tips & tricks!

De perfecte salade in 6 stappen
 
Stap 1. De basis van elke salade is het blad. Lekker vers, knisperend en groen. Kies voor één soort, of mix duurdere met goedkopere varianten voor meer marge. Houd niet alleen vast aan klassieke soorten, maar verras ook met minder bekende bladsoorten. 
Trendtip: Boerenkool, romaine, palmkool, babyspinazie. 
 
Stap 2. Nu de basis is gelegd kun je gaan kijken naar manieren om de salade body te geven. Zorg voor een bite door granen, zaden en peulvruchten als optie aan te bieden. Deze zijn lekker vullend, hebben veel vezels en geven een boost om de dag door te komen.  
Trendtip: Kikkererwten, borlottibonen, bulgur, linzen.
 
Stap 3. Met de volgende stap kun je kleur geven en jouw stempel op het buffet drukken: het toevoegen van groenten. Ga hierbij altijd voor zo vers mogelijk. De groenten kan je vooraf al grillen, inleggen of bakken in kruiden. Dit geeft karakter en smaak en zorgt voor een langere houdbaarheid.  
Trendtip: Artisjok, pastinaak, oranje babybietjes.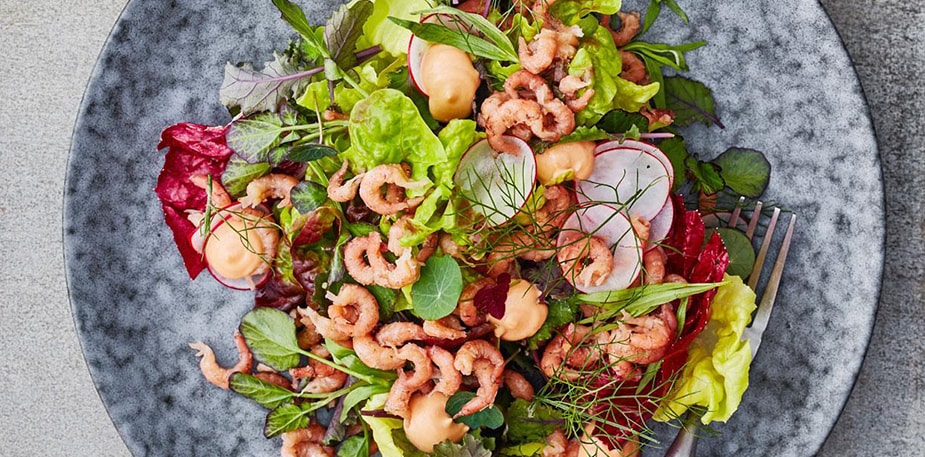 Stap 4. Met de premium ingrediënten kun je all the way gaan. Vaak is het de naamgever van de salade; ga je voor vlees zoals gegrilde kipreepjes of crispy bacon, kies je voor de gezonde vette van zalm, of ga je op de vega(n)tour met falafel? Zorg dat je altijd voldoende vega(n) opties biedt hierin. Deze trend kun je niet missen, zodat je voor elke gast wat wils hebt!  
Trendtip: Falafel, tempé, avocado. 

Stap 5. Maak de salade af met toppings, de finishing touch. Hiermee kan de gast perfect zijn salade personaliseren door middel van zoet, zuur, hartig of een lekkere extra crunch.  
Trendtip: Granaatappel, kimchi, pecannoten. 

 
Stap 6. Geen salade is compleet zonder een dressing of vinaigrette. Het is smaakbepalend en maakt een salade tot één geheel. In elke hap proef je de dressing terug, dus zorg voor een juiste balans. Gasten bepalen graag zelf de hoeveelheid dressing die ze in een salade gebruiken, dus zet deze in losse flessen of potten aan het einde van het buffet.

Tip: Help gasten hun salade makkelijk samen te stellen en geef smaaksuggesties. Staat er bijvoorbeeld geroosterde paprika op het buffet, geef dan met een kaartje aan dat daar de Hellmann's Cider Sherry Vinaigrette perfect bij past.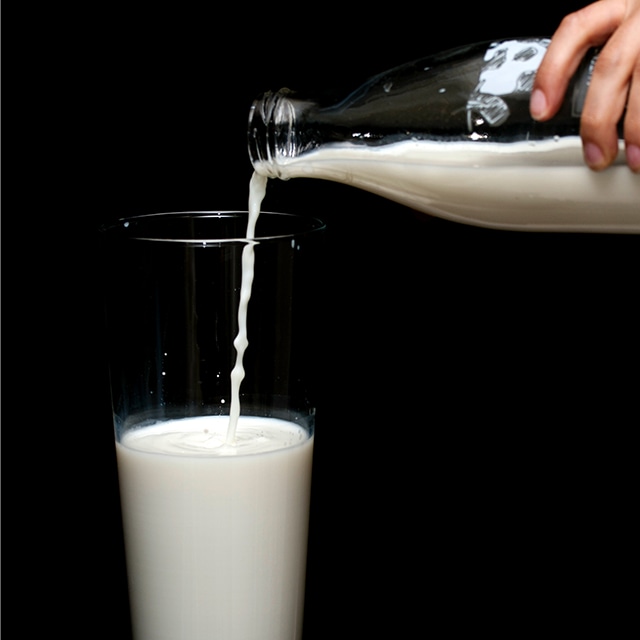 Niet alleen gezondheid is een hot topic bij de gast van vandaag, ook allergenen zoals gluten- en lactose-intolerantie komen steeds vaker voor. Wil jij weten hoe je hier het beste op in kunt spelen? Wij geven je praktische tips zodat jij je gasten allergie- en gastvrij kunt ontvangen. 
Bekijk hier onze lactose tips