Personeelstekort is niet de enige grote uitdaging waar chefs mee te maken hebben. Jij hebt ongetwijfeld ook gemerkt dat er meer vraag is naar lactosevrije gerechten of alternatieven op het buffet. Toch bestaat er nog veel onduidelijkheid over dit onderwerp. Vind je het lastig als er op piekmomenten een verzoek komt voor een lactose-arme of lactosevrije mogelijkheid? Wij helpen je op weg!

Wat is lactose-intolerantie? 
Lactose is een melkeiwit dat voorkomt in melkproducten of convenienceproducten die bereid zijn met melk of room. Om lactose te kunnen verteren hebben we het enzym lactase nodig dat in de dunne darm wordt aangemaakt. Mensen die onvoldoende lactase aanmaken, kunnen de lactose in het product niet goed verteren, wat tot vervelende en ernstige overgevoeligheidsklachten kan leiden. Intolerantie betekent letterlijk 'overgevoeligheid', een lactose-intolerantie is dus geen allergie, maar dient vanwege de mogelijke klachten wel altijd serieus genomen te worden. Gasten met een lactose-intolerantie kunnen over het algemeen prima gebruik maken van een buffet indien voldoende lactosevrije alternatieven worden aangeboden.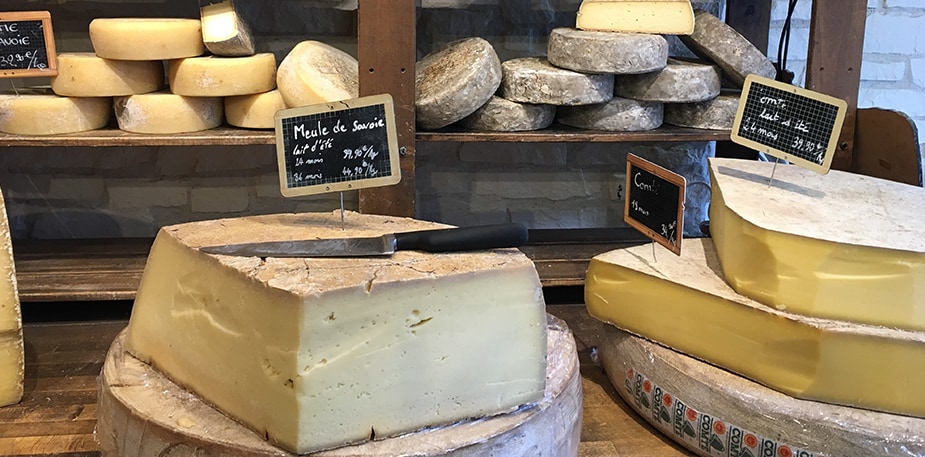 Gastvrij & lactosevrij: 7 tips
 
1. Geen dierlijke melk = geen lactose. Een handig ezelsbruggetje: zodra je een gerecht bereid waar geen dierlijke melk of melkproducten aan te pas komen, weet je zeker dat het gerecht lactosevrij is.
2. Vervang boter. Veel traditionele recepturen maken gebruik van boter. Om te bakken, te braden, in te vetten of als ingredient. Gebruik daarom plantaardige (smeer)vetten in plaats van (room)boter. Bijvoorbeeld Ghee, kokosolie of olijfolie. 
3. Alternatief voor melk en room. Soja- Kokos- en Amandelmelk zijn bekende alternatieven voor melk. Maar er bestaan ook vervangers voor (slag)room, zoals Blue Band Koken & Opkloppen Lactosevrij. 
4. Convenienceproducten en halffabrikaten. Lactose is een van de 14 allergenen waarvan een fabrikant verplicht is om deze op de verpakking te vermelden. Twijfel je dus of een product lactose bevat, controleer dan altijd de verpakking. 
5. Vervang luxe broden. Broden zoals krentenbrood, croissant en brioche bevatten boter of melk en zijn dus niet geschikt bij lactose-intolerantie. Brood dat met water bereid is kan wel, zoals het meeste volkoren brood, ciabatta, focaccia, stokbrood, harde broodjes en knäckebröd.
6. Gebruik oude kaas. Niet elke kaas heeft dezelfde hoeveelheid lactose. Hoe langer de kaas rijpt, hoe meer lactose er wordt afgebroken. Oude, harde kazen kunnen gebruikt worden in lactose-arme recepturen. Denk aan oude Goudse kaas, pecorino, gorgonzola, gerijpte cheddar of parmezaan. 
7. Verschaf duidelijkheid op het buffet. Gebruik buffetkaartjes niet alleen voor de omschrijving van het gerecht, maar geef ook aan of het gerecht lactosevrij of lactose-arm is. Zo help je de gast met het maken van de juiste keuze.
Naast de vraag om lactosevrije alternatieven, zijn ook andere allergenen een hot-topic. Ontdek ons ruime assortiment gluten-, en lactosevrije producten.
Bekijk het assortiment