De salade is een onmisbaar element op je buffet. Een goedgevulde salade is gezond en geeft een boost aan het energielevel van je gast. Niet alleen de ingrediënten zijn belangrijk, ook de presentatie draagt bij aan de smaakbeleving van de gast. Met deze vijf tips 'sla' je de plank zeker niet mis.

Laat gasten kiezen. Plaats alle ingrediënten in de juiste volgorde in aparte schalen op het buffet, zo kan de gast zelf zijn salade samenstellen. Losse schalen zijn daarnaast makkelijker aan te vullen vanaf de keuken en zien er tegelijk uitnodigend en kleurrijk uit. Hiermee creëer je extra beleving voor je gast. 
 
Vertel en verleid. Verleid je gasten met aantrekkelijke omschrijvingen van je gerechten en componenten. Deel bijvoorbeeld informatie over de herkomst van producten of geef een uitgebreidere beschrijving van de bereidingswijze. Een bordje met 'gegrilde aubergine met Italiaanse kruiden' klinkt toch aantrekkelijker dan alleen 'aubergine'. 
 

Geef serveertips. Help je gast met keuzes maken door combinatie suggesties aan te bieden. Een bijkomend voordeel is dat ze sneller hun keuzes hebben gemaakt en de doorloop op drukke dagen soepel verloopt. Kiest een gast ansjovis en Parmezaanse kaas, dan past daar Hellmann's Caesar Dressing perfect bij.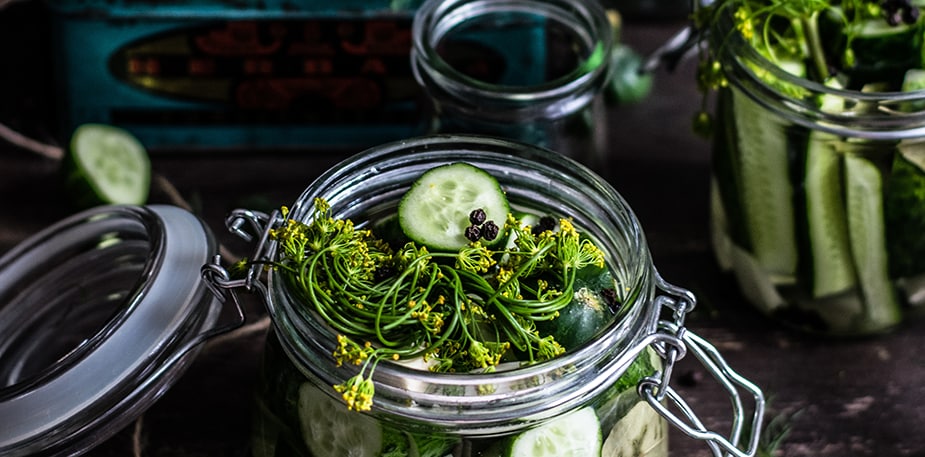 Creëer beleving. Verleid je gasten met een mooie presentatie. Denk hierbij aan een mooie bowl waar ze hun salade in kunnen scheppen, dat ziet er smakelijk uit maar is ook nog eens praktisch: bowls lenen zich perfect voor wanneer je gast de ingrediënten en smaken zelf wilt mengen. Ook live cooking geeft extra beleving. Zorg bijvoorbeeld dat gegrilde tonijn of kipreepjes ter plekke worden bereid door de chef en live opgeschept worden op het bord. Een echte eyecatcher.  
 

Praktisch en verrassend. Ontvang je grote groepen en hebben ze maar kort te tijd voor een break tussen vergaderingen? Door de salade te presenteren in een leuke glazen potje kan de gast het gemakkelijk meenemen en kun jij tijdens de mise-en-place de juiste porties voorbereiden. Dit is voor beide een echte win-win.