Het vinden en behouden van goed personeel in de horeca is een van de grootste uitdaging van deze tijd. Want blije en gemotiveerde medewerkers zijn het beste visitekaartje voor je bedrijf. Maar hoe vind je die en waar lopen ze warm voor?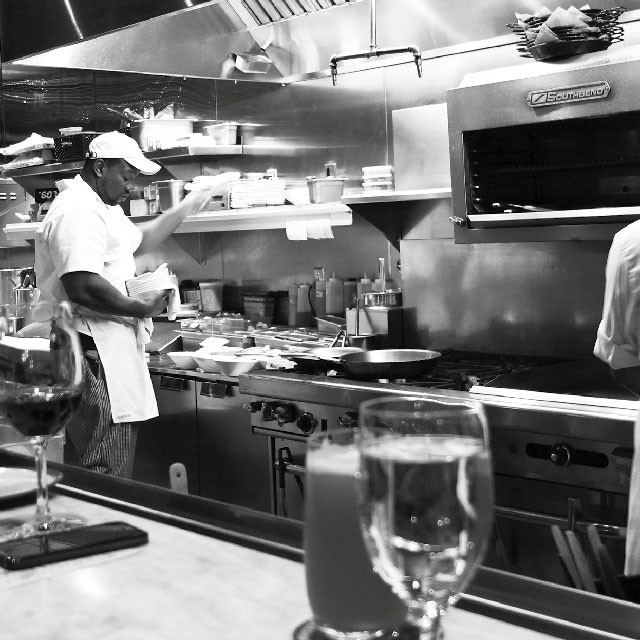 Als chef en horecaondernemer heb je steeds vaker te maken met een tekort aan goed personeel. Hoe kun je hier slim op inspelen?
Download de tips

1. Zoek op de juiste plekken
Een poster op het toilet of tegen het raam lijkt een goed idee maar je gasten of toevallige passanten zijn misschien niet degenen naar wie je naar op zoek bent. Overweeg daarom om te adverteren op speciale horecawervingswebsites, plaats een gerichte advertentie op social media of zet er een recruiter op. Ook leuk: laat je personeel zelf nieuwe mensen werven en loof een 'beloning' uit voor wie de gedroomde kandidaat aandraagt.
2. Betrek personeel bij je bedrijfsvoering
Maak je personeel deelgenoot van je processen, uitdagingen en ambities. Neem ze mee in je bedrijfsvoering. Laat medewerkers meedenken met wervingsacties, activiteiten, kostenbesparingen of het nieuwe menu. Door personeel bewust te maken van je bedrijfsvoering creëer je betrokkenheid.
3. Beloon loyaliteit
Zorg voor een beloning voor teamprestaties, maar ook voor bijzondere individuele verdiensten. Ontwikkel een systeem waarmee je personeel beloont voor loyaliteit en hard werken. Beloon ze bijvoorbeeld met een gratis lunch of leg contact met andere lokale bedrijven en ruil goederen of diensten van dezelfde waarde in. Door je waardering te uiten, blijven medewerkers trouw aan je bedrijf en doen ze extra hun best voor je gasten.

4. Creëer een veilige omgeving
Coach je personeel om oplettend te zijn, om problemen uit te spreken én om naar elkaar te luisteren. Het is belangrijk dat medewerkers zeggen wat ze denken, vinden en voelen. Creëer een vertrouwde omgeving waarbij iedereen elkaar in zijn of haar waarde laat. Want elke medewerker heeft weer andere inzichten die kunnen bijdragen aan een optimaal rendement.
5. Maak plezier met elkaar
Salaris is niet voor iedereen de motivatie om ergens te blijven of harder te werken. Plezier in het werk en een fijne werkomgeving zijn zeker zo belangrijk. Maak het daarom gezellig met het team. Trakteer je personeel eens op dagje weg, of ga een biertje drinken met z'n allen. Dat levert vaak veel meer op dan extra salaris.