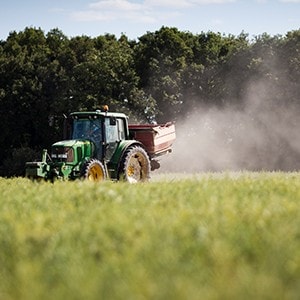 Duurzaamheid
In de ontwikkeling van onze producten kijken we continu hoe het beter kan. Een aantal van onze ingrediënten komen al uit duurzame landbouw. We stellen ons iedere keer de vraag: hoe kunnen we zorgen dat de ingrediënten die we gebruiken ook vanuit duurzame landbouw komen, zonder dat dit ten koste gaat van de smaak en kwaliteit? 
Duurzaamheid gaat bij ons verder dan grondbehoud. Voor Knorr Professional betekent duurzaamheid bescherming van de biodiversiteit, een beperkt gebruik van water en mest en een verbeterde levenskwaliteit en eerlijke prijs voor de boeren. Om hieraan te voldoen heeft Unilever de Unilever Sustainable Agriculture Code opgesteld die op 12 deelgebieden kijkt naar een duurzame landbouw. Een onafhankelijke organisatie controleert en verifieert vervolgens of boeren zich aan deze code houden. Zo kunnen wij jou die garantie bieden.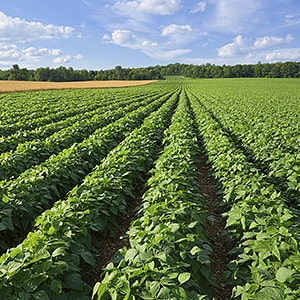 Onze aanpak
Een goede smaak start met een goede aarde. Onze boeren verbouwen met respect voor het land. Door gewassen ieder seizoen te wisselen, voorkomen ze uitputting van de landbouwgrond en blijft de aarde rijk aan nutriënten. We kiezen alleen de beste ingrediënten en telen die zoals de natuur het bedoeld heeft. In een open veld, met gezonde grond, gerijpt door de zon, met precies de juiste hoeveelheid water en een minimum aan pesticides. 
Na maanden telen en verzorgen, oogsten de boeren de groenten in het seizoen: wanneer de smaak op zijn best is. Na de oogst start de race tegen de klok om alle gewassen zo snel mogelijk te verwerken om de smaak en voedingswaarde vast te houden. De tijd tussen het oogsten en het drogen wordt zo kort mogelijk gehouden, zodat wij met zo vers mogelijke producten onze recepturen kunnen maken.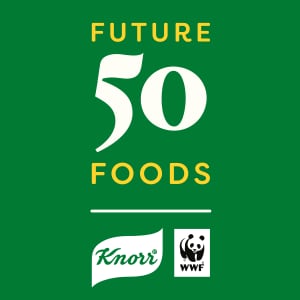 Future 50 Foods
Naast onze inspanningen om het productieproces van onze duurzame ingrediënten te optimaliseren, willen wij ook onze klanten inspireren om bewust te kijken met welke producten zij werken in hun keuken. Daarom ontwikkelden wij samen het Wereld Natuur Fonds een lijst van 50 plantaardige ingrediënten die een minimale impact hebben op het milieu. 
De ingrediënten zijn geselecteerd op onder andere hun voedingswaarde en goede smaak. Je kunt denken aan schorseneren, linzen of quinoa. Vervang bijvoorbeeld rijst door quinoa. Of kies voor onze Peruaanse zoete aardappelsoep met garnituur van quinoa. Door deze producten te gebruiken, draag je bij aan een duurzamere wereld. Zo inspireren we chefs wereldwijd om het verschil te maken met ingrediënten die goed zijn voor mens, maatschappij en milieu.