Het is tijd om te investeren in je online aanwezigheid. We serveren drie tips om van jouw zaak online een succesverhaal te maken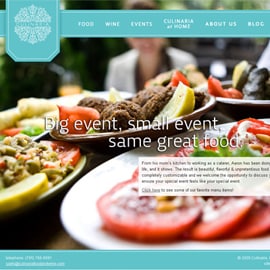 Tip 1: Zorg voor inhoud
Zorg dat alle belangrijke informatie die een gast zoekt, terug te vinden is op de site. Denk hierbij aan openingstijden, het menu, contactgegevens en laat weten dat je rekening houdt met dieetwensen.
Maak gebruik van Google

Als een gast via Google inspiratie zoekt die overeenkomt met jouw restaurant, zal jouw zaak als eerste verschijnen in de zoekresultaten. Hoe meer inhoud je plaatst met unieke keywords, des te waarschijnlijker is het dat Google jou zal koppelen aan de onderwerpen waar jouw gast op zoekt. Registreer je zaak op Google Business om openingstijden, telefoonnummers en routebeschrijving weer te geven op Google Zoeken en Maps. Hiermee kunnen gasten gemakkelijk contact met je opnemen en laat je zien dat je open bent om hen te ontvangen. Ook zullen tevreden gasten een goed woordje doen en laten ze een recensie achter.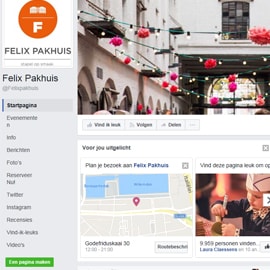 Tip 2: Word sociaal
Start met Facebook en Instagram, hiermee bereik je een brede doelgroep. Hoe vollediger je bedrijfsgegevens en beschrijving, hoe sneller je gasten in contact met je komen. Gebruik mooie foto's van een gerecht, een sfeerbeeld van het interieur of een foto van je team om een sfeerimpressie te geven.
Communiceer op de juist manier
De basisregel: blijf authentiek, doe je niet anders voor dan je bent.
Vertel een verhaal en maak niet alleen maar reclame.
Ken je doelgroep. Vraag je af wat hen zou interesseren.
Blijf consequent in je posts en de manier waarop je communiceert over je restaurant.
Post regelmatig en hou je content up-to-date om je platformen interessant te houden.
Behandel ieder platform verschillend en ontdek welke posts het best scoren.
Informeer en inspireer, maar wees kort en krachtig.
Hou een positieve toon aan en enthousiasmeer.
Ga negatieve reacties niet uit de weg, maar reageer positief en ontvankelijk.
Meten is weten: meet met statistieken van Google Analytics of Facebooks eigen statistieken welke impact jouw posts hebben.
Plaats een advertentie
Een advertentie plaatsen op Facebook en Instagram kan helpen. Zo krijg je met je zaak meer aandacht bij een breder publiek en kun je een boost geven aan je naamsbekendheid! Ook kun je doelgericht jouw gasten bereiken in de omgeving met slimme targeting.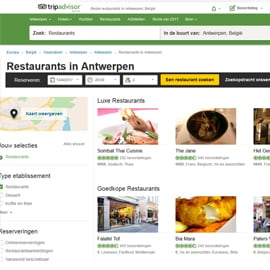 Tip 3: Stimuleer positieve reviews
Goede recensies zorgen voor meer business en volle zaken. Zorg ervoor dat je je gasten een beleving biedt waar ze graag een recensie over schrijven.
Motiveer
Moedig tevreden gasten aan om een positieve review te plaatsen. Je kan dit doen door dit te vermelden op het menu, op tafelkaartjes en op een krijtbord "Liked your food? Deel jouw ervaring met je vrienden en plaats een review op onze Facebook-pagina".

Respecteer
Het kan voorkomen dat een gast een negatieve ervaring heeft. Zorg wel dat je positief reageert op een slechte review. Respecteer andermans mening en kijk waar je je service kunt verbeteren. Indien nodig, herpak jezelf door de gast een korting aan te bieden bij een volgend bezoek om de ervaring te herstellen.