In Parijs noemen ze het bistronomie, wij zeggen ook wel nouveau ruig. In bruisende bistro's koken stoere jongens zonder Michelinsterren de sterren van de hemel. Deze restauranttrend woedt al langer in wereldsteden en sijpelt nu ook steeds verder in Nederland door. 

Pretentieloos
Ten eerste: je noemt jezelf niet ruig, je bent het of je bent het niet – de ware bistronoom is pretentieloos. Staat in een rafelig pandje in een achterbuurt achter de pannen en dat maakt 'm niks uit. Voor hem telt het plezier in koken en het maken van kwalitatief hoogwaardige gerechten. Liefst duurzaam, eerlijk, zonder opsmuk en voor een populaire prijs.
Pionier
De trend ontstond in Parijs in de jaren negentig. De traditionele Franse sterrenzaken draaiden zich nog eens om - vernieuwing in gastronomie kwam al jaren niet meer uit Franse koker - toen Yves Camdeborde in '92 La Regalade opende en de Parijse foodscene op zijn grondvesten deed schudden. Camdeborde kwam van prestigieuze restaurants, was jong, ambitieus en had geen cent te makken. In zijn goedkope bistro kookte hij aards doch elegant tegen ongehoord schappelijke prijzen. Waarmee deze pionier een nieuwe restaurantvorm uitvond: bistronomie (samentrekking van bistro en gastronomie). Een gouden greep, waar de internationale restaurantscene tot op de dag van vandaag op voortkokkerelt.
Culinaire new wave
In navolging van Camdeborde schudden jonge Parijse chef-koks het Michelinjuk af en vinden het vak opnieuw uit. Leerlingen van grote namen koken op de fundering van hun sterrenverleden, zonder het getut met gesteven linnen en kristal. Soberheid is rock-'n-roll en franje kost maar geld. De ene hippe neo-bistro na de andere opent in Parijs. En nog altijd staan mensen in de rij voor een wiebeltafeltje bij Chateaubriand, Septime of het huidige Le Comptoir du Relais van voorvechter Camdeborde. Het menu is bondig, creatief en van uitstekende kwaliteit, de sfeer ongedwongen. Dankzij deze culinaire new wave is de Franse hoofdstad weer the place to be.
Nouveau ruig
Ook in Nederland blijkt bistronomie succesvol, hoewel je hier vaker de term nouveau ruig hoort. Veel chefs openen naast hun traditionele restaurant een zaak met een lagere drempel. Denk aan Ron Blaauw die een ster inleverde en verder ging met zijn Gastrobar, Hans van Wolde met het toegankelijke Beluga Loves You en Mario Ridder die vleeskantine CEO Baas van het vlees opende. Andere restaurants die koken volgens de bistronomiefilosofie zijn bijvoorbeeld Bistro Flores en De Nieuwe Winkel in Nijmegen, Dertien en Le Nord in Rotterdam en in Amsterdam; Wilde Zwijnen, De Gebroeders Hartering en Kaagman en Kortekaas.
Moderne old skool
Wat voor soort gerechten passen in deze trend? De Fransen omschrijven het als fait maison avec des produits bruts. Er wordt inderdaad weer veel ge-doehet-zelft. Zoals het roken en drogen van vlees en vis, het fermenteren van kaas, groenten en het bakken van eigen zuurdesembrood. Over deze old skool technieken gaat een moderne saus. Gefröbel met toefjes en streepjes is passé, de gerechten zijn stoer doch geraffineerd.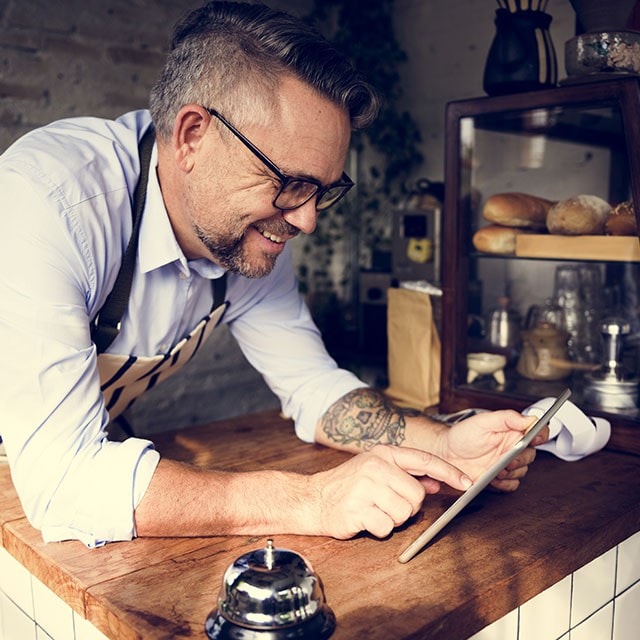 Op de hoogte blijven? Schrijf je in voor onze gratis nieuwsbrief.
Schrijf je nu in