We hebben wat tips voor je op een rij gezet, zodat je optimaal en langdurig plezier kunt hebben van de BALLEN. hotpot. Daarbij zijn o.a. hygiëne, reiniging en veiligheid van groot belang. Hanteer overigens altijd de in jouw branche geldende HACCP- en veiligheidsregels.

We adviseren je de gebruiksaanwijzing van de hotpot, welke bij de hotpot geleverd werd, goed door te nemen. Mocht je deze niet meer hebben dan kan je via deze link de gebruiksaanwijzing digitaal zien. Naast de tips in de gebruiksaanwijzing hebben we nog wat specifieke gebruikstips op een rij gezet.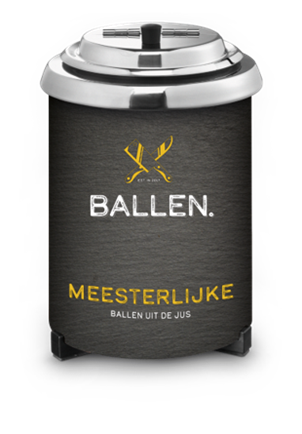 Bediening van de hotpot:
Het waterniveau in de hotpot is van essentieel belang. De hotpot kan namelijk niet goed functioneren wanneer het waterpeil te hoog of te laag is. Daarom adviseren wij minimaal twee maal daags het waterpeil in de hotpot te controleren. Let op: de binnenpan mag nooit drijven! 

Indien mogelijk, gebruik gedemineraliseerd water in de hotpot. Dit voorkomt kalkaanslag.

Probeer de hotpot niet de hele dag aan te laten staan om te voorkomen dat de hotpot droogkookt.

Roer regelmatig de inhoud van de hotpot om en ververs de jus.
Reiniging, zorg en onderhoud: 
Reinig minimaal eenmaal per dag de binnenpan van de hotpot.

Vervang minimaal eenmaal per dag het water in de hotpot.
Bij het reinigen van de hotpot kan je de binnenpan en deksel schoonmaken in een afwassopje of vaatwasser.  

De buitenkant van de hotpot kan gereinigd worden met een vochtig doekje. 

Laat na gebruik geen water in de hotpot staan, dit kan aanslag veroorzaken.


Mocht je verder nog vragen hebben over het gebruik van de hotpot, of je hebt een kapotte binnenpan, dan kan je contact opnemen met info@unileverfoodsolutions.nl