Instagram wordt steeds populairder als een handig marketingkanaal voor slimme ondernemers die een visueel product of service willen promoten. Instagram is het thuis voor food-fotografie, en biedt daarom een perfecte kans voor je restaurant.
Restaurant eigenaren die hun merk willen bouwen, een community van gasten willen creëren and die online interactie willen hebben, maken maar al te graag gebruik van Instagram. Het is tenslotte gratis marketing! 

Zo werkt het
Begin een Instagram account door de app op je smartphone te downloaden. Als je al een persoonlijk account hebt, kun je een nieuw account voor je restaurant beginnen (vanaf februari 2016 heeft Instagram het gemakkelijker gemaakt om tussen accounts te wisselen waardoor je niet meer in en uit hoeft te loggen).
Creëer een 'stijl' voor je afbeeldingen. Je kunt er voor kiezen om al je afbeeldingen in zwart wit te posten, of om een combinatie van filters en films te gebruiken in een app zoals Hipstamatic. Je kan je afbeeldingen verder aanvullen door tekst toe te voegen (we raden Word Swag of Canva aan), en begin met het posten van inspirerende afbeeldingen van je ontbijt gerechten, latte art en van je restaurant.
Stimuleer je gasten om je op Instagram te volgen en om foto's te posten van hun favoriete ontbijt. De beste manier om volgers te krijgen is om anderen te volgen, hun foto's te liken en hierop te reageren. Vraag je gasten wat hun Instagram naam is zodat je hen kunt volgen.
Bepaal welke medewerker het account bijhoudt. Je kunt dit ook in de functieomschrijving van een vacature opnemen. Op deze manier zorg je ervoor dat je foto's op Instagram relevant en in lijn met elkaar zijn. 

Manieren om je bedrijf te promoten met Instagram
Post inspirerende foto's van koffie in de ochtend om je volgers te herinneren aan een koffiemoment in de ochtend;
Laat de nieuwe gerechten op je menu zien aan de hand van foto's;
Creëer een Instagram gebeurtenis door je gasten hun favoriete ontbijt te laten posten;
Licht bepaalde leveranciers en hun producten uit om je gasten te laten zien waar hun eten vandaan komt.
Hoe relevanter je volgers zijn (bijvoorbeeld gasten uit de buurt), hoe effectiever je Instagram account zal zijn op het gebied van interactie en de reacties die je op je foto's zult krijgen.
Zoals met alle social mediakanalen kan het wat tijd nodig hebben om een netwerk van volgers op te bouwen. Maar wanneer je een community van volgers hebt opgebouwd, kun je gesprekken hebben die door blijven gaan lang nadat je gasten bij je kwamen voor een snelle hap.  

52% van de operators en chefs zeggen dat hun aanwezigheid op social media voor meer gasten zorgt. Om je hiermee te helpen, hebben we een eenvoudige social media toolkit voor je samengesteld.

Download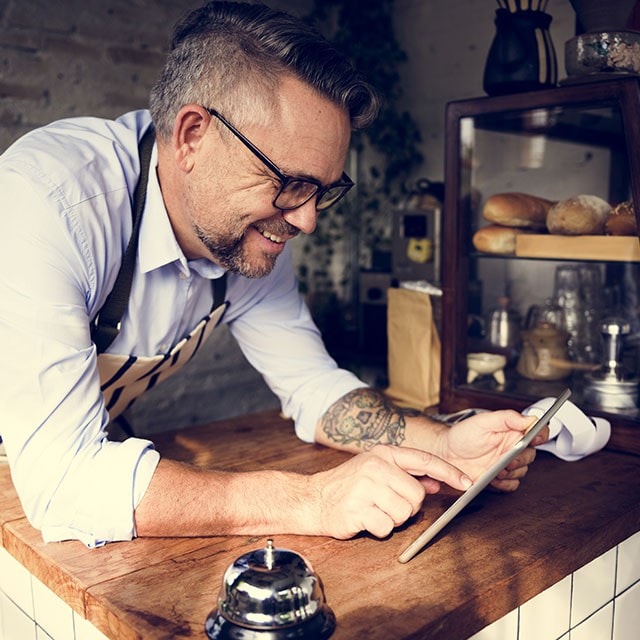 Op de hoogte blijven? Schrijf je in voor onze gratis nieuwsbrief.
Schrijf je nu in