Instagram en Facebook geven een constante feed weer van ontbijt, lunches and diners – een gratis marketing kanaal om te inspireren en je keuken te promoten.
Hier zijn een aantal simpele regels om rekening mee te houden wanneer je een bericht plaatst op social media: 

Do's:
Begrijp de platforms die je wilt gebruiken. Op Twitter worden minder afbeelding gebruikt in vergelijking met Instagram, dus pas je content aan op het platform
Gebruik per platform een gepaste toon en schrijfstijl. Facebook is casual, maak gebruik van hashtags op Instagram, en houd het kort op Twitter. Volg leiders en personen die je inspireren in de branche, en leer hoe zij hunzelf en hun gerechten promoten
Maak gebruik van populaire en relevante foodie #hashtags in je posts, zoals #instagood #goodservice #foodphotography #dishoftheday #PotD. Dit maakt het gemakkerlijker om je foodie posts te vinden
Creeer een eigen identiteit voor je restaurant. Begin met een hashtag, #naamvanjouwrestaurant
Ken je eigen gebruiken van je communicatie van het merk en blijf consistent. Hoewel het ook belangrijk is om creatief te zijn zou de look and feel van je restaurant terug moeten komen in elke foto en post 


Don'ts:
Doe alles alleen. Volg en kijk hoe gelijksoortige bedrijven social media gebruiken en hoe je het kunt toepassen voor jouw restaurant 
Plaats lange posts. Houd je posts kort, scherp en leuk. Zoals jij heeft iedereen weinig tijd
Te veel gebruik maken van #hashtags
Negeren van je followers. Het heet niet voor niets social media – dus blijf in gesprek met jouw huidige en toekomstige gasten
52% van de operators en chefs zeggen dat hun aanwezigheid op social media voor meer gasten zorgt. Om je hiermee te helpen, hebben we een eenvoudige social media toolkit voor je samengesteld.

Download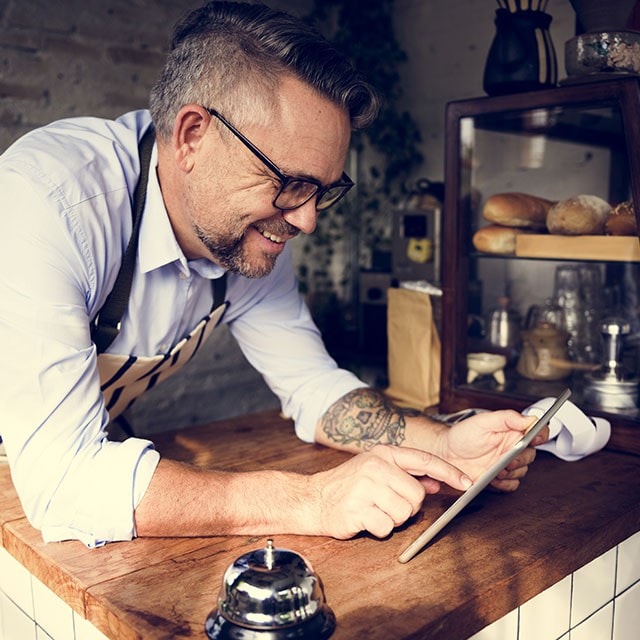 Op de hoogte blijven? Schrijf je in voor onze gratis nieuwsbrief.
Schrijf je nu in