Hoe sorteer je jouw afval?
Gebruik 4 aparte vuilnisemmers om jouw afval te sorteren:
Opslagafval: producten die bedorven of rot zijn en niet langer bruikbaar
Consumptieafval: dit is het bereidde voedsel dat terugkomt van het bord van de klanten. Dit kunnen ook maaltijden zijn die niet zijn uitgeserveerd
Bereidingsafval: restaurants met een bedieningszone kunnen een onderscheid maken tussen bereidingsafval uit de keuken en service afval. Dat laatste bevat resten van het buffet, de gekoelde toonbanken etc.
Serviceafval: restaurants met een bedieningszone kunnen een onderscheid maken tussen bereidingsafval uit de keuken en serviceafval. Dat laatste bevat resten van het buffet, de gekoelde toonbanken, etc.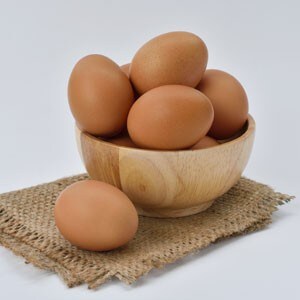 Te veel eieren?
Je kunt eieren invriezen. Breek ze, klop ze op en doe ze in diepvriesdozen of -zakken. Gebruik ze wanneer je wilt. Zo blijven ze 9-12 maanden langer houdbaar.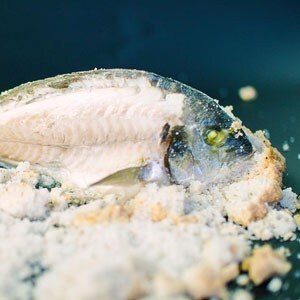 Kwaliteit van geleverde vis
Een verse vis heeft heldere ogen en een glanzende huid die stevig en elastisch aanvoelt. De kieuwen zijn rood en niet bruin en als de ingewanden verwijderd zijn, moet de holte schoon zijn.
Bestel altijd zeeduivel zonder kop, tenzij je hem wilt gebruiken voor presentatie. De kop is vrij groot en -behalve de kaken- onbruikbaar. Hij zorgt alleen voor meer afval.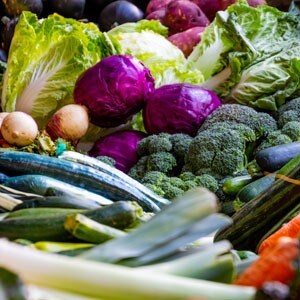 Groente opslaan
Verwijder de touwtjes en elastiekjes en snijd de uiteinden van de bladeren voor je ze opslaat. Laat een stukje over zodat de groente niet uitdroogt. Leg de groenten los in de koelkast: hoe dichter bij elkaar hoe sneller ze rotten.
Je kunt bladgroenten schoonmaken voor je ze opslaat door ze te spoelen in een bak met water. Fijne kruiden en paddestoelen worden net voor het gebruik gewassen.
Sla groenten en fruit niet samen op.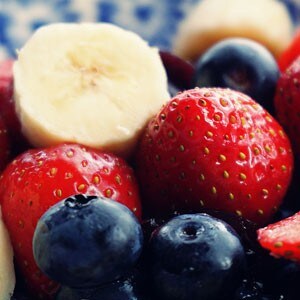 Fruit opslaan
Fruitsoorten met een pit in het midden (behalve kersen), avocado's, tomaten, mango's, meloenen, appels en peren rijpen verder als ze op kamertemperatuur bewaard worden.
Producten als paprika's, druiven, alle citrusvruchten en bessen moeten koel bewaard worden, anders rotten ze.
Bananen in het bijzonder rijpen heel snel. Ze versnellen ook het rijpingsproces van het fruit waarmee ze in contact komen.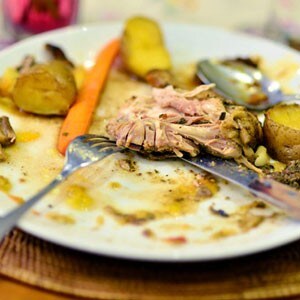 Minder afval weggooien
Laat jouw voedselafval ophalen voor methanisering of compostering als alternatief voor het weggooien ervan. Dit kan je geld besparen als je afvalbelasting moet betalen.
Beheer jouw voorraad
Denk er aan om een inventarisatie te maken, in het bijzonder voor houdbaarheidsdata en de versheid van jouw producten. Zo kun je vooraf bepalen welke producten je waarschijnlijk regelmatig weggooit en de aankoopvolumes of leveringsfrequentie aanpassen.
Beperk afvalkosten
Probeer herbruikbare opslagcontainers te gebruiken die hermetisch kunnen worden afgesloten, in plaats van duur vershoudfolie. Zo beperk je ook het afval dat opgehaald moet worden.
Hergebruik jouw afval
Je kunt jouw afval op een nuttige manier hergebruiken door nauwer samen te werken met jouw lokale producent. Je kunt hem voorstellen om het terug te nemen als hij over een methaniseringssysteem beschikt.
Kook slim
Wist je dat de Unilever Food Solutions producten het  mogelijk maken om jouw voedselafval te beperken?
Knorr bouillons, soepen, fonds, maar ook primerba kruiden maken het mogelijk om jouw voedselafval in te perken en garanderen een blijvende kwaliteit. Onze producten willen jou tijd besparen en het aantal mise en place, die je voor een aanzienlijke hoeveelheid afval kunnen zorgen, beperken.
Werk samen
Werk samen met jouw leveranciers om de verpakkingen bij het leveren tot een minimum te beperken. Vraag hen of ze maatregelen nemen voor recycling van olie en verpakkingen.