Tortilla, Madras gehaktballetjes, komkommer, tomaat, rode ui
Er zijn veel variaties op Madras-curry. Deze curry kan vegetarisch zijn of gemaakt met vlees. Wanneer je gebruik maakt van rundvlees of lamsvlees wordt het Gosht Madras genoemd.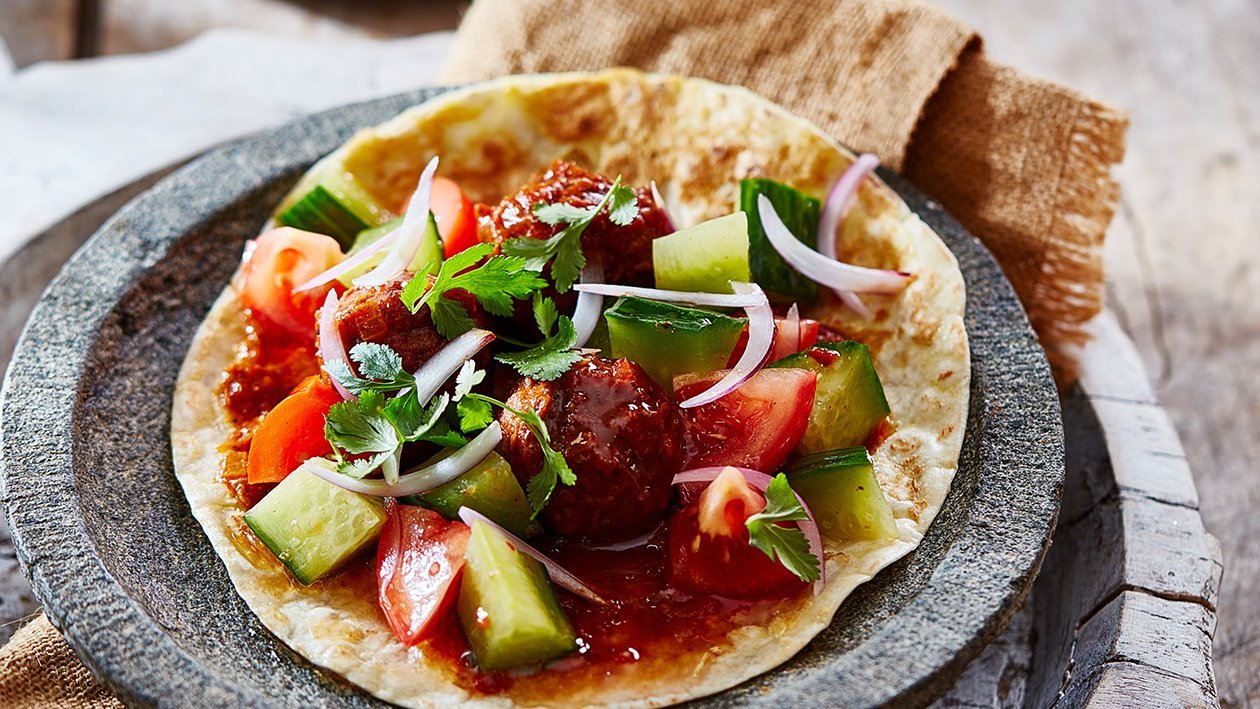 Ingrediënten
Saus:
witte uien, blokjes

100 g

gehaktballetjes,gebraden

30 stuks
Salade:
Tortilla's
Bereiding
Saus:

Verhit de olie, voeg de uien toe en stoof ze zachtjes gaar. Voeg de Madras saus toe en breng het geheel aan de kook. Verwarm de gehaktballetjes in de saus.

Salade:

Snijd de rode ui in halve ringen en de komkommer en tomaat in grove stukken.

Tortilla's

Klop de eieren los en haal de tortilla's door het losgeklopte ei. Verhit de geklaarde boter in een non stick koekenpan en bak de tortilla snel aan beide kanten.

Opmaak:

Leg de tortilla's op de borden, verdeel de gehaktballetjes met de curry erop. Verdeel de salade erover en maak het geheel af met de vinaigrette.