De opkomst van apps zoals Instagram en Pinterest waar je foto's kunt delen, de verbeterde camera's op smartphones, er zijn geen excuses meer voor het gebruik van slecht belichte, niet gefocuste food foto's op social media voor je promotie.
Voor foto's met een professionele uitstraling hebben we een makkelijk 5 stappenplan voor je opgesteld, zodat je de mooiste food foto's kunt maken. 

Belichting
Er is geen twijfel over mogelijk dat een goed belichte foto bepalend is voor een mooie foto. Veel restaurants hebben geen beschikking over professionele apparatuur voor de belichting, dus raden we aan om gebruik te maken van natuurlijk licht. Ga op zoek naar een plek dicht bij een raam, of ga naar buiten in een binnenplaats waar natuurlijk licht is zonder direct zonlicht. De verschillende tijden van de dag zullen ook effect hebben op het licht.  

Camera hoek
Er zijn twee basishoeken voor food foto's – van bovenaf en van de zijkant. Afhankelijk van het soort stijl en gevoel dat je wilt, kun je experimenteren met de verschillende camerahoeken. 

Bewerken
Er zijn ontelbare apps beschikbaar om foto's te bewerken – we raden SnapSeed, Hipstamatic, Lightroom CC en de standaard bewerking functies in de foto app van je smartphone aan. Deze apps helpen bij het verbeteren van de levendigheid van een foto, het vervagen van de achtergrond en het toepassen van filters en frames zodat je een stijl kunt creëren die uniek is voor jouw restaurant.   


Styling
Wees creatief en stijl je shots met het gebruik van interessante rekwisieten zoals servetten, rauwe ingrediënten, mooi servies en tafeldecoraties zoals bloemen, een kop koffie of een pot thee.   

Bijsnijden
Wees niet bang om je foto bij te snijden om je food foto er beter uit te laten zien. Voor Instagram moeten de foto's vierkant van formaat zijn, dus houd dit in gedachte wanneer je een foto maakt. 

Besteed wat tijd om te experimenteren met verschillende stijlen en effecten totdat je je favoriete shots kunt herhalen. Goede afbeeldingen van je food, zowel als actiefoto's van je personeel, kunnen de betrokkenheid op social media een boost geven. Wanneer dit op de juiste manier wordt gedaan, kan het meer gasten naar je restaurant trekken – en wie wil dat nou niet! 

52% van de operators en chefs zeggen dat hun aanwezigheid op social media voor meer gasten zorgt. Om je hiermee te helpen, hebben we een eenvoudige social media toolkit voor je samengesteld.

Download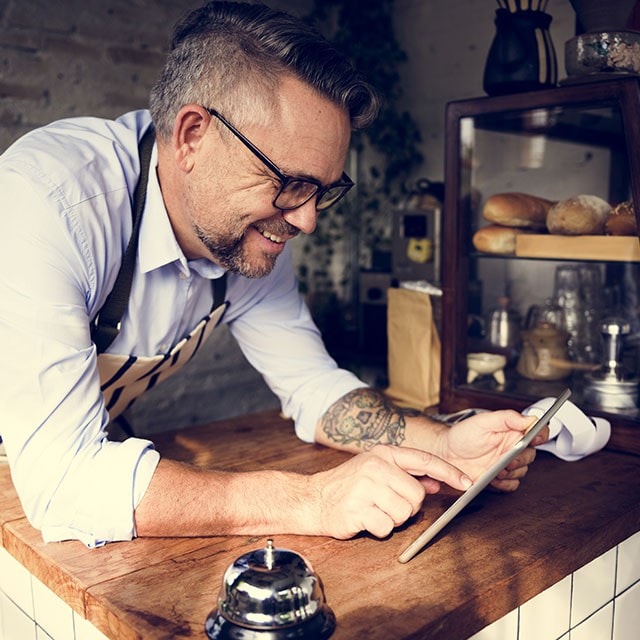 Op de hoogte blijven? Schrijf je in voor onze gratis nieuwsbrief.
Schrijf je nu in